We loved this ethereal bridal shoot as inspiration for all the romantics out there. By adding pops of colour and floral statements, the look can be adapted to suit any style. Soft and feminine, add a touch of sophistication to the day by incorporating deep hues of red and purple – perfection! We asked the team of creatives to tell us how they put it all together.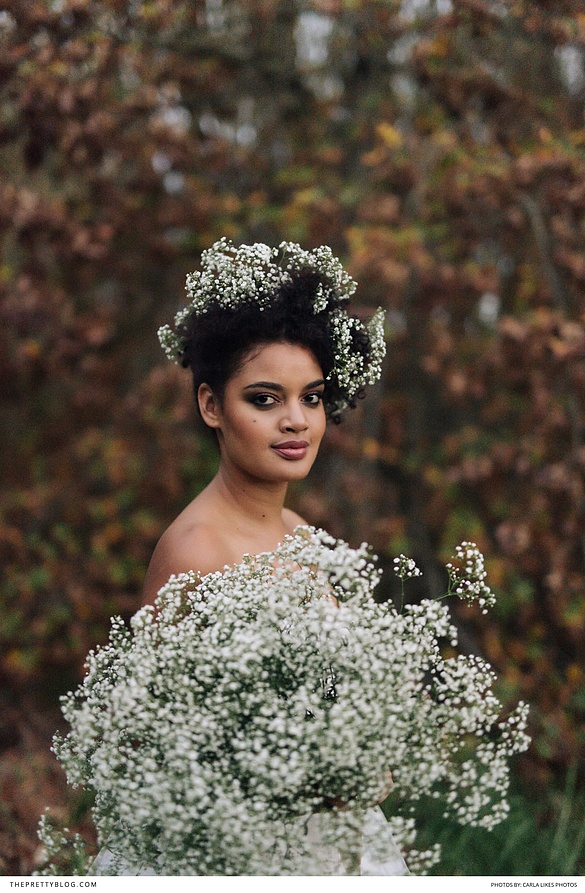 The Inspiration
Pastel colours are a favourite amongst brides to create that romantic feeling. With this shoot, we wanted to demonstrate that you can add strong hues like plum, burgundy and magenta to add depth and mood to a pastel palette while still maintaining a whimsical aesthetic.
A punch of colour works well when paired with lots of soft, ethereal texture – we used sprayed asparagus fern and delphinium and cloud-like wild camphor flowers. A wild, loose arrangement cascading off a table, with lots of vintage candlesticks, makes for a particularly romantic bridal table for two. Add an oversized tulle tablecloth, cut crystal glassware and vintage cutlery for an air of tradition.
The Beauty
Create an ethereal bridal look by using florals in a discreet fashion – for an updo, weave in a head band made of small Astrantia flowers on copper wire or simply pin a large flower, like a peony, in your hair. The small flowers that make up a Delphinium flower are also lovely when pinned into a fish plait or tuck small sprigs of Gypsophila (Baby's Breath) in your hair. These discreet floral accents are beautifully paired with a statement bouquet.