A totally city-chic day that was made even better by the tropical, earthy aspects throughput the decor! We loved Katy and Churton's big day because it so beautifully captured the essence of two different styles, in a unique and sophisticated manner. The bride's custom-designed dress was completely stunning and their after-dark couple shoot was something we don't often see so we were instantly excited!
Our Story
We met almost six years ago through mutual friends and instantly clicked. After only a few months of dating, Churton was offered his dream job in Tanzania and we were faced with the unfavourable situation of long distance dating. Due to the remoteness of the areas he was in, we would go months without talking. It's safe to say we were tested to the limits but, despite the many challenges we faced, it undoubtedly made our bond stronger. We cherish the little time we have together and get away as much as we can. It was during one of our weekends away in the Midlands, just over a year ago, that Churton proposed. We had spent the day meandering and during pre-dinner drinks at our favourite spot, he took me out onto the misty deck and got down on one knee.
Our Style
It's so easy to get swept up in the dos and don'ts of wedding etiquette, but the last thing we wanted was to feel like we were putting on a show. We wanted our wedding to reflect our personalities and be true to us – classic and traditional, yet laid-back and grounded. All our choices regarding decor, food, wine and formalities felt really natural to us. It was a mix of city meets bush, with an undeniably Durban tropical feel.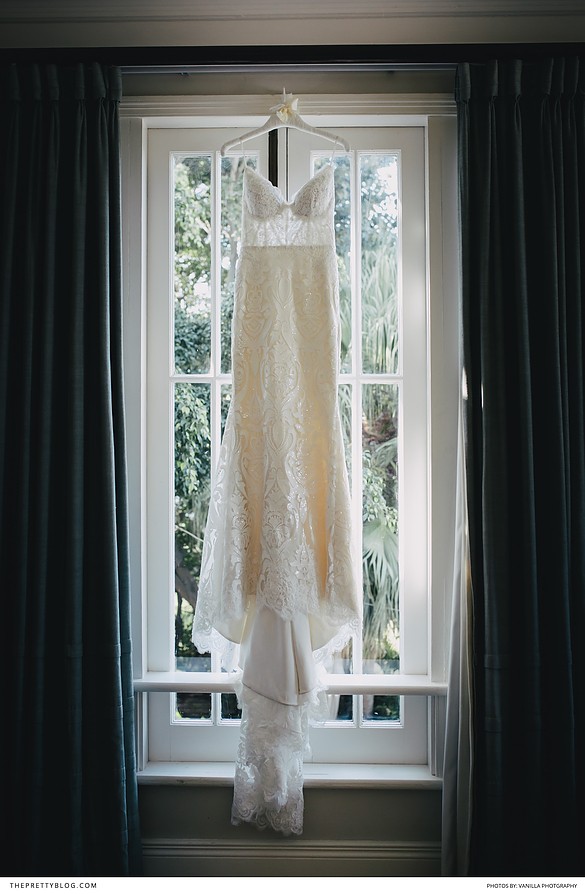 Memorable Moments
Groom
Watching my bride walk down the aisle and celebrating with our friends and family. I was so proud and just on top of the world the entire day!
Bride
Waking up on your wedding day is the most indescribable feeling – I was totally overexcited, so starting the day with a yoga session was the perfect way to set the tone for a relaxed day of getting ready and calming the nerves! I really loved and cherished the special time spent with my bridesmaids, but nothing comes close to the walk down the aisle – I couldn't wipe the smile off my face or keep my eyes off my handsome groom. Entering the reception after our photo session as Mr and Mrs was also an epic moment. And just seeing all of our guests having such fun celebrating, made the whole day a really feel-good one for me.
The Unexpected
A couple of minor hiccups – I realized that I'd forgotten to confirm my ice cream order for our ice-cream bar (the week leading up to was rather chaotic) so the morning of the wedding, we sent someone out to buy ice-cream from Woolworths! It wasn't quite the ice-cream bar we'd planned, but by that stage in the night it really didn't matter and there were no complaints – it got demolished! Also, two of the groomsmen's suits were completely the wrong size, so they had to rush out to the shop and have them altered. They made it back just in the nick of time for their photos. Thankfully, I was overcome with such a euphoric sense of calm, the tent could have blown over and I don't think it would have mattered!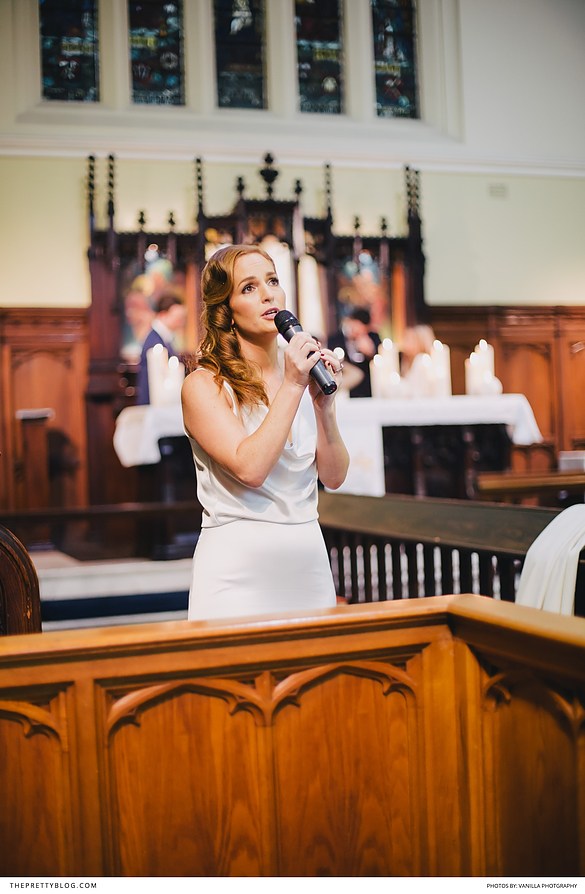 The Dress
One of the things I knew for sure, going into this process, was that I wanted Casey-Jeanne to make my dress. To me she was the ultimate – a master at building a dress for your body and getting it to fit like a glove. I showed Casey some pictures of what I liked and, while chatting to her about my vision, she sketched a design and brought out all of her beautiful fabrics, laces and trims. We chose every element there and then. Seeing the dress evolve at each fitting was such an incredible experience and was by far the most princess-like element of my wedding. I really wanted a soft, flow-y and fairy-like element to my dress, but didn't want to be in something big, heavy and fluffy all night. So we decided on a full tule detachable skirt that I wore over the dress for the ceremony – when it came off I was incredibly comfortable and able to move around and dance freely. So, I got to wear two looks without having to have two dresses.
Planning a wedding – any tips?
Deciding on a date was quite a challenge – there are so many factors to take into consideration but once that's been set, book your vendors! I was amazed at how far in advance these talented creatives get booked up. Once everything's been booked you can relax and focus on other details. Even if you've hired a planner, keep a spreadsheet with guest lists, costs and everything else, so that at any given point you know exactly where you're at. When you're planning a wedding with 200 guests at a venue that requires everything to be brought in, planning it can become a full time job. Ours was a team effort between us, the co-ordinater, florist and suppliers, which was a lot of work on all parts but I really wanted to be involved every step of the way, to make sure that our day truly reflected us and felt personal.
Insist on meetings with all parties involved so that you all get on the same page and make sure that everyone knows their role on the day of. It can be quite daunting being in charge of such a big operation with so many differing opinions and tastes and having to make decisions on so many things, but you just have to stay true to your vision, focus on what matters to you and not worry about what others might think about your choices.
The Budget
It's really easy for costs to snowball, but we remained conscious of this throughout and tried to cut down where we could. Be business-like in your approach: if something on a quote seems a bit overpriced, don't just accept it – there is often more than one way to achieve something (be it finding an alternative supplier or simply collecting the hired goods yourself instead of paying a hefty delivery charge). Ultimately, you need to decide if you're prepared to put in the extra work to save some money, or if the time and energy is worth the money.
The DIY
We really tried to keep things simple so, apart from buying a whole lot of votive candles on sale and spraying them gold, we relied on our planner to source everything else that we needed. We also made the hangers that the bridal party dresses hung on. Having something crafty to do was therapeutic and took our mind off the more stressful chores, like the seating plan!