Jordan and Steve planned a relaxed, backyard wedding that had all the sophistication and trendy style you'd expect from a plantation wedding in Tennessee! The day was filled with elegant touches, pink romance and natural beauty – oh, and we absolutely loved the bride's chic dress. Just incredible!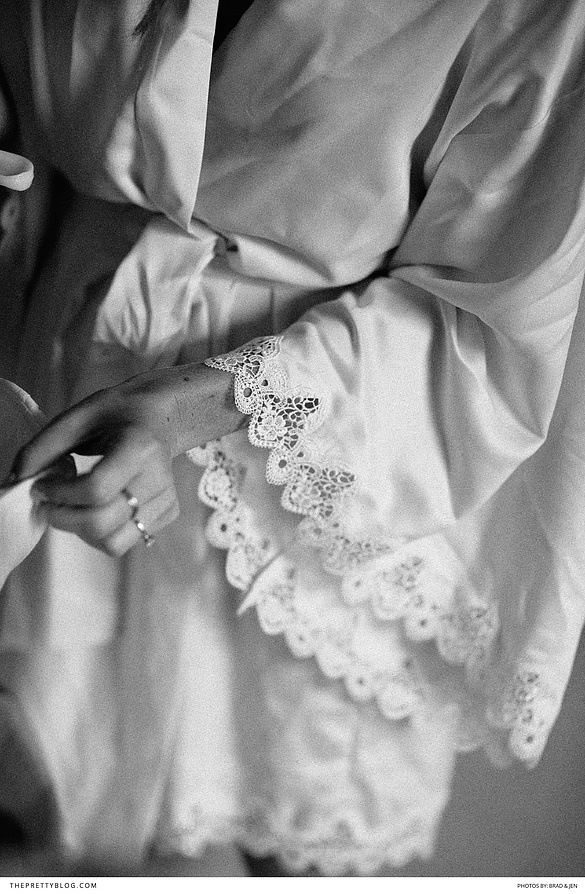 Our Story
Jordan and I met during our freshman year of college in Nashville, but didn't start dating until we'd graduated. We were always friends, but never more than that. Then one day, I was helping out on a photo shoot that Jordan was styling and (in a moment of rare confidence, aided by an Old Fashioned cocktail) I realized how amazing and beautiful she was. I did my best to make the fact that I thought so known and it probably was not as subtle as I'd intended.
The Proposal
The proposal happened in California at El Matador beach. Jordan and I were in LA for a friend's wedding and knowing how much she loves California and the beach, I decided to make it happen there! It all happened super fast. There was only about two weeks between getting the ring and the proposal.
The day after our friend's wedding, we were planning on driving up to Santa Barbara. After stopping in Malibu for breakfast, we made our way up to El Matador beach. The best part was that Jordan had been wanting to see this beach for such a long time, so she didn't suspect anything. We hung out on the beach for a bit as I continued to get more and more nervous. There was a solid amount of people on the beach, so I said a little prayer in the hopes that they'd disperse and they did! One second there was a bunch of people and the next it was just us. I knew it was time. I set up my phone to take a self-timer picture. What Jordan didn't know was, that I had set it up taking a video. I popped the questions and she said yes! She actually never saw me get down on one knee because her face was in her hands. I had to show her the video just so she was sure that I did, in fact, get down on one knee!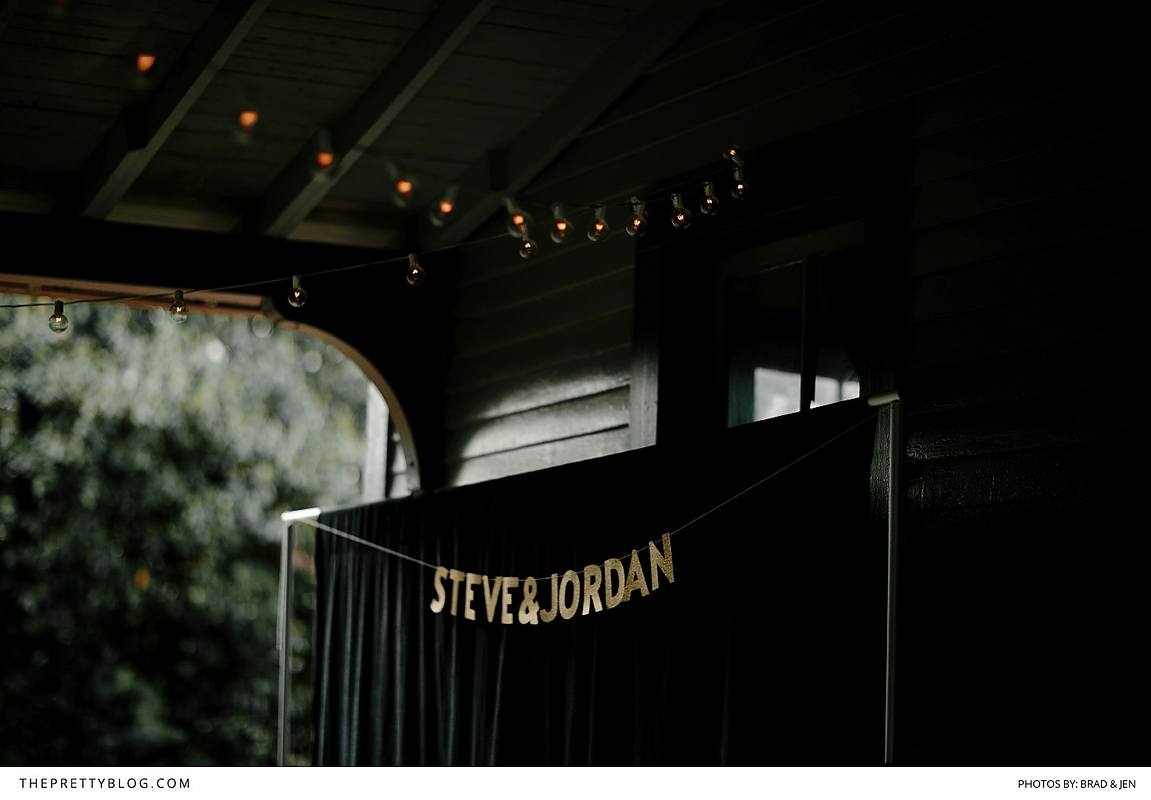 The Style
One of our favorite things was having a champagne hour before the ceremony. Everyone had something to do when they arrived and it started the whole celebration off with a festive bang. One of my other favorite things was that the food was self serve, with no assigned seating right. While Jordan and I were doing a few more pictures, everyone was able to hang out and eat. We loved that people never had to wait around. The energy continued throughout reception, which was amazing.
We wanted people to feel like the wedding was about them, not about us, because so many incredible people have poured into our lives and have helped make us who we are. So, we started with bubbly and after the wedding and we had a mixologist make the best Old Fashionds ever, as that's what helped Steve's courage, and it definitely got the party started!
Our venue was beautiful on its own, so we focused more on the people, the food and drinks than the decor. But, we had a dear friend, Elizabeth Earnest Florals, do the flowers and she knocked it out of the park! We wanted things to feel beautiful but still relaxed and the flowers perfectly portrayed the style that we were looking for.
What do you love most about each other?
Steve
Woah, big question! The thing I truly love about Jordan, is that she sweetest badass I have ever met. You won't meet a smarter, or more driven, person that genuinely cares about people. That is what drew me to her initially. She works hard at everything that's important to her, whether it be relationships or work.
Jordan
Steve is the nicest guy in the world. People always say that, "He's just so happy!". And he really is. But he's also full of depth, thoughtful and he's a great leader for our new little family!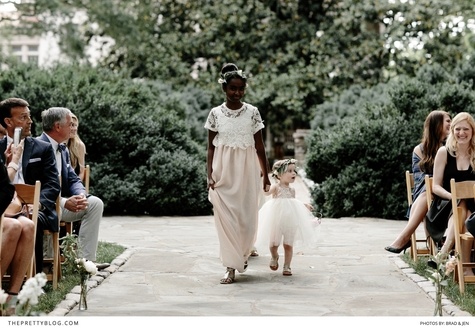 The Dress
I work in the fashion industry, so I knew I'd be super analytical about my dress. I did the initial fitting with my family and a couple of bridesmaids and left extremely overwhelmed. So I ended up trying dresses on all around Nashville by myself and loved every second of it. For me, it was all about choosing the style I wanted for the day. My dress was a two piece and when I tried it on, I asked if we could crop the top. Everyone in the extremely conservative shop was a little nervous and confused, but it turned out so beautifully. My dress was relaxed, comfortable and classic but it had a bit of an edge with the crop – I loved it!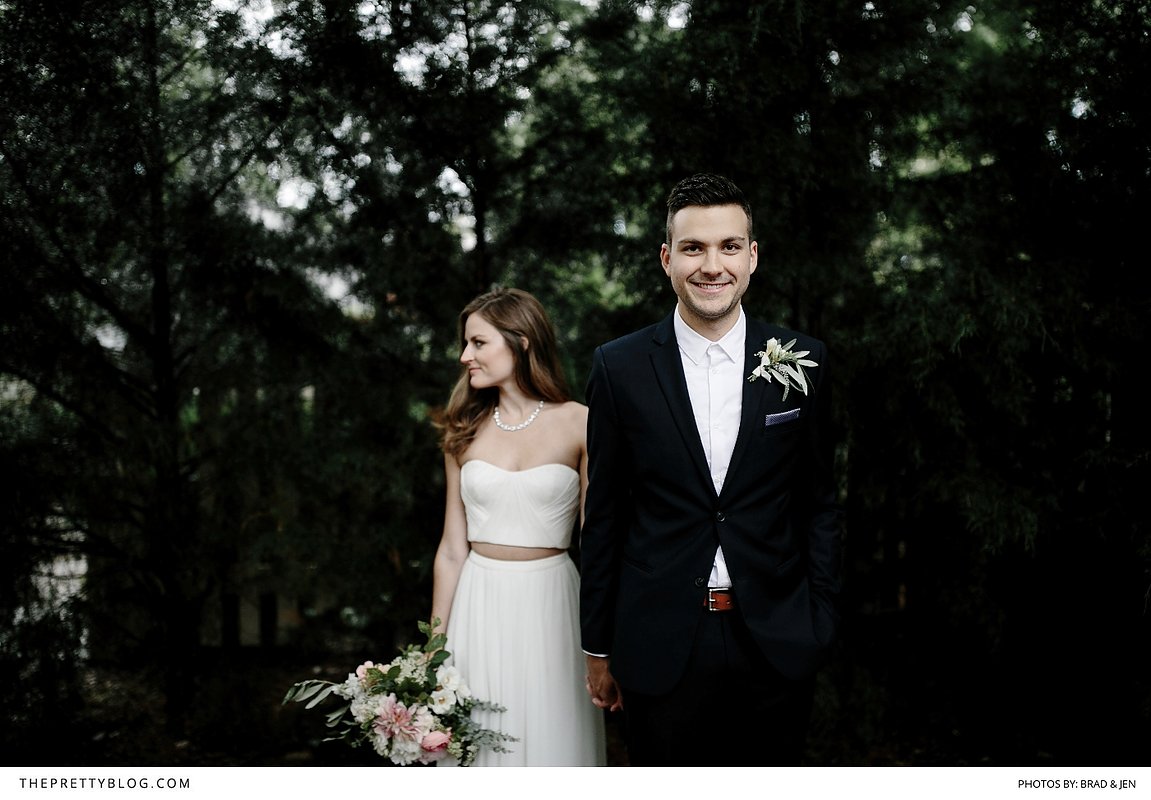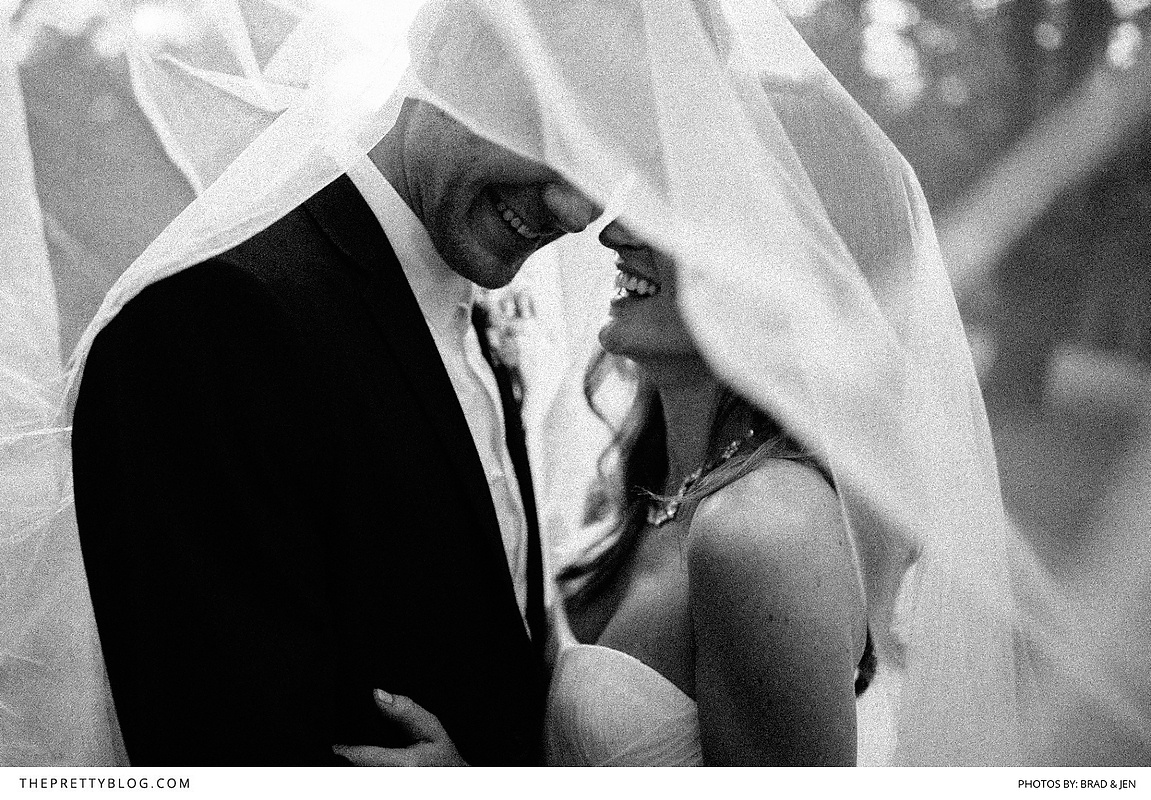 A rainy day prayer
We were watching the weather super closely and it ended up raining right up until the ceremony but we said another prayer and the rain stopped, just as people started showing up! Although it was stressful, it made the day so much more amazing when it stopped – we were so grateful! And the temperature was so much nicer because of it, so it was a little blessing in disguise.
Any planning tips?
Don't give yourself too much time! We planned the wedding super quickly and it helped because we couldn't stress about the small stuff. Hire a great planner to take care of the little details. It's really helpful to have an experienced opinion to tell you what to spend time on and what to not worry about!
The Honeymoon
We flew down to Playa Mujeres in Mexico. It was absolutely beautiful and we got all the relaxation we needed! We basically just read and ate a lot, which was amazing. We stayed at The Excellence and it was stunning – just what we needed. There was champagne everywhere and, clearly, we love champagne! We loved everything about our stay there.