Royal beauty, elegant grace and soft sophistication were the inspiration for this day. We loved the gorgeous combination of muted grey and blue with splashes of reds and orange. The little details like the candied almonds and heirloom mirror were the winning elements in this truly traditional setting. Stylist and coordinator Erin, from HAPPINEST, tells us how she and the other talented creatives made their inspiration come to life.
Inspiration
We wanted to interpret "Tales of Tradition" visually and showcase what it meant to us. Inspired by the beautiful wedding venue, Casa Labia, which was modeled on eighteenth-century Venice, we decided to create a romantic shoot that was reminiscent of old world Italy.
The detail and attention that went into every element, is what made this day so unique – from the dresses, handmade jewellery and the cake, to the unique architecture and interiors of the venue. Every little thing was crafted with care to create a detailed representation of traditional beauty and romance.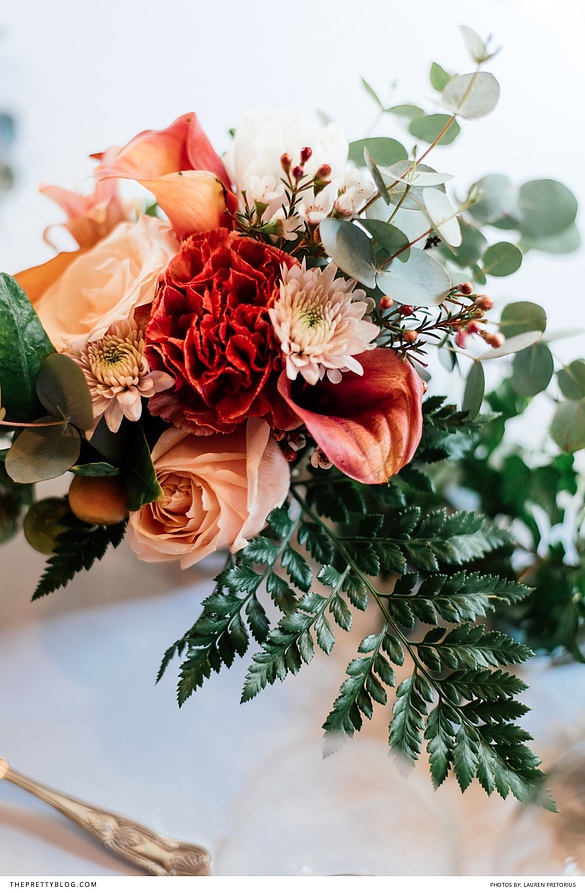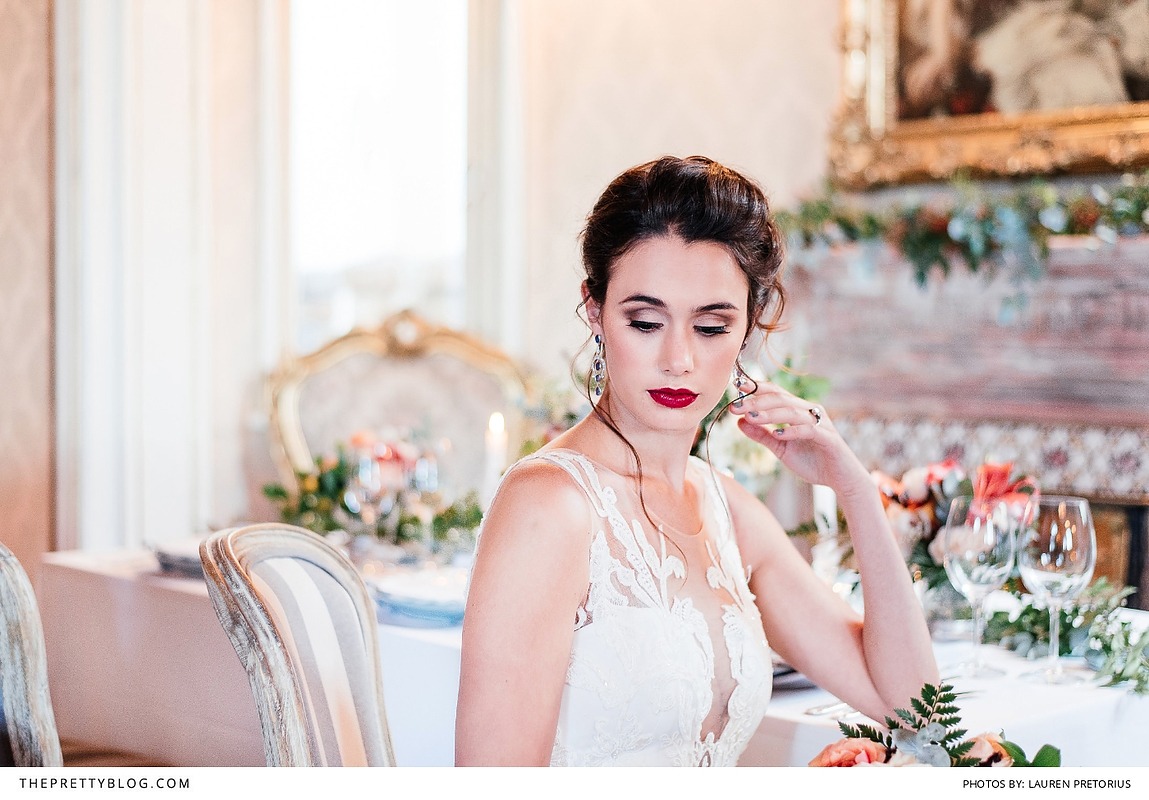 Celebrating traditions
We wanted to give the shoot some depth so, after much research on traditional Italian wedding traditions, we added small, special touches to the shoot. Candied almonds (which are often given out as guest favours, being a symbol of good luck) and incredibly delicious, Italian wedding cookies (which are made with crushed almonds and dusted in lots of icing sugar to give them the sweetest taste to go with their delectable texture) were thoughtfully added to the setting. We also included an ornate hand mirror, a family heirloom dating back to the 1800's, to complete the theme.
Bringing it all together
We focused on a muted colour palette with splashes of bright – we used pale blue and grey, with deep red and brown to highlight certain aspects and small dashes of yellow and orange. The bulk of the colour for this shoot was concentrated in the beautiful florals that were included in almost every shot, with everything surrounding them remaining quite subdued and calm, creating a beautiful juxtaposition of warmth and coolness.
Teamwork
We wanted to shoot wide angles so we could highlight the regal setting, like featuring the bride at the piano and especially the doorway, showcasing the back of that gorgeous Cindy Bam gown. Overall, we absolutely loved working together as a team to create a story which told a romantic tale of Italian tradition and beauty.