Burgundy, gold and lots of winter cozy? Yes please! Hein and Carla's elegant farmland celebration had tons of sophisticated touches, paired with the intimate setting of a family farm. We loved the bride's mostly green bouquet and the touches of fiery inspiration throughout their day!
Our Story
Hein and I both come from quite tight knit families – people who love spending time together and enjoy each other's company. Our family had met Hein's middle brother, Jaco, a few years before, while on vacation in Buffalo Bay and became quite good friends. I was on a mission with our local church in Cambodia during 2014 when Hein's parents moved from Namibia to our small town, Wellington, in the heart of the Cape winelands. Inviting them over for a braai, I missed out on meeting my future husband but fate would step in and make sure we were introduced.
The night I landed from Cambodia, Hein was visiting my parents and we met in the comfort of my own home, on a sociable evening with a fire in the background, music playing and wine for everyone. The next week he visited me in Stellenbosch where I was studying and the rest is history!
Two years later we were visiting friends in Namibia. With Hein being big fan of red dunes and open plains with red sunsets, it was exactly where he asked me to marry him: on a red dune in Arranos with the most perfect sunset in the background.
Our Style
We got married in Worcester, on the farm where Hein had stayed before moving closer to me. The sentiment of the venue is one element contributing to the atmosphere and emotion on the wedding day for me. We didn't choose a specific theme but wanted to create a holy, cozy and sociable atmosphere through the decor. To achieve this, we used more than 160 gold and burgundy candles. We also decided on floral serviettes and plain green runners on the tables with glass accents.
The Hungarian Trio performed classical music and we hired a professional barista who made cappuccinos and lattes during the evening. We also had stations where roosterkoeke (bread grilled on the coals) was made for guests who wanted a warm snack. And my mother-in-law generously baked our cake. Another special touch was that my grandfather married us – he had also babtised me as a child. We focused on creating an atmosphere of worship throughout the whole ceremony and at the venue.
I love him for fearing God and loving me unconditionally. – Carla
I love her caring heart and passion for people. – Hein
The Dress
This was my favourite part of the day – besides my groom, of course! Elizabeth Stockenstrom exceeded all my wildest dreams. I had a mermaid-shaped dress with lace over the bodice and hips, flowing into soft chiffon. It was expertly handcrafted with pearl drops on the mesh and the pearl buttons on the back was picture perfect. I loved the fit of the dress and the cut of the shoulders was my favourite part.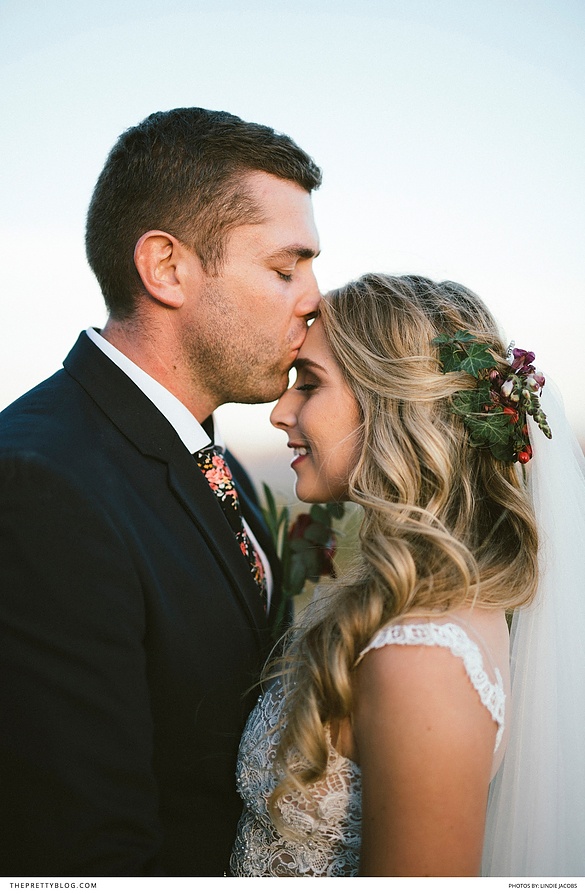 For our honeymoon we went to Mauritius, to the Ravenala Lodge on the west side of the island. We had the best time! – Carla