A styled shoot with so many naturally beautiful elements, which could easily have taken place somewhere local but which was actually shot in a gorgeous German countryside. The neutral colour palette, modern minimalist details and downright prettiness of all the elements together caught our eye. From the bride's simple dress, contrasted by her stunning short hair, the beautiful stationery against the backdrop of that intricate table and those pink peonies played wonderfully into the creatives' serene picnic setting.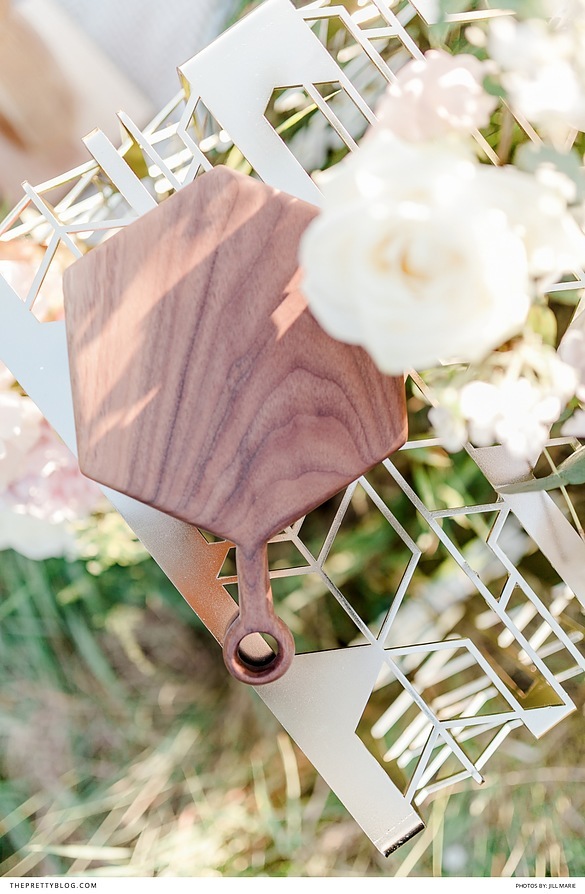 The Concept
The initial idea for the shoot came about when South African graphic designer, Tara, approached me with an idea for some wedding stationery she wanted me to photograph. We decided to create an entire shoot, involving some other local vendors, such as Caroline from The District Six Store who supplied us with a few gorgeous products from her store (all of whom are local South African designers) and yet another Caroline, from Bloomage Daydream, who gave us all the flower inspiration we could ever ask for. It was important to us that we work with a seasonal bloom, which would then also be reflected in Tara's beautifully hand-illustrated stationery.
The Shoot
It took place just outside of Berlin at sunset, and I really loved the wide open, natural feeling we achieved (which could also easily have taken place South Africa). Tara not only designed the stationery, but also acted as my beautiful "bride" in a simple, elegant white gown.