There's something about Verona that just shouts romance – the soft, Italian lighting and the ancient stone walls – which were so beautifully captured in this elopement styled shoot. The absolutely stunning dresses and the beauty of the soft shades paired with the city backdrop – we loved it! The romance was carried through to the beautiful table scape, with its shades of pink to match the golden light and delicate crockery – the balcony was a nice touch too. How very Romeo and Juliet!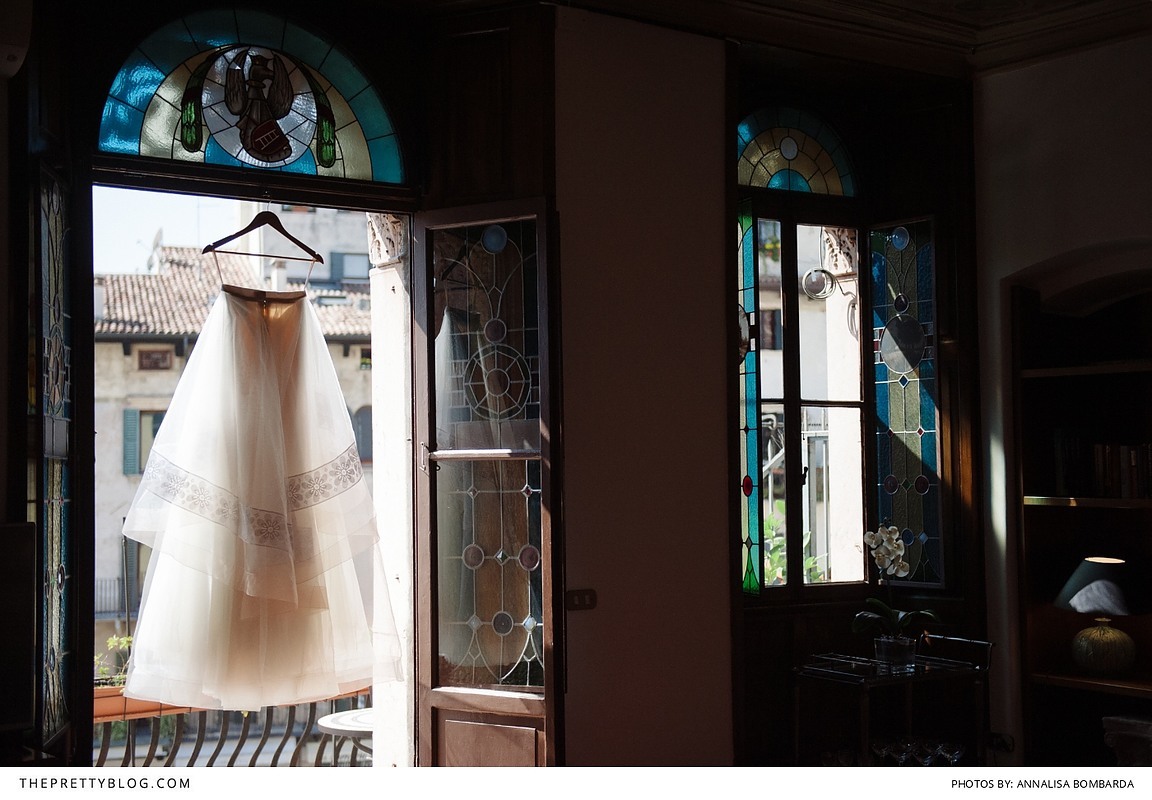 Inspiration
A romantic love story in an amazing city, full of art and love, with a table for two in a romantic terrace overlooking Verona. This is how the My Italian Wedding team imagined a wedding in Juliet and Romeo's city. An intimate affair where the beauty of ancient buildings and vintage rooms were the perfect background to capture the couple's unforgettable day.
The Style
We choose soft, light shades of white and pink because we imagined an old, faded Verona and we wanted to give our shoot the same look and feel. We also went for transparent fabrics and the airy skirts of Zahavit Tshuba's dresses, with the idea of letting the natural light play with the shapes over the city's background. We then added a bit of glam with the beautiful shoes by Mascia Mandolesi, as well as some hair accessories and bustiers.
The most beautiful part of the shoot was the fact that the models were a couple in real life, which made the experience very close to a real elopement. They were so romantic and so much in love! – Sylvie from My Italian Wedding Planner