It's all about the romance in this lilac celebration of French simplicity and charm. We loved the idea of a hidden spot, away from the hustle and bustle of a busy city that transports a couple to a different time. The elegant use of the colour purple, combined with the rustic linen and gorgeous florals was what made us fall for this garden themed day. We asked photographer, Bina Terré, to tell us how the team of creatives brought it all together.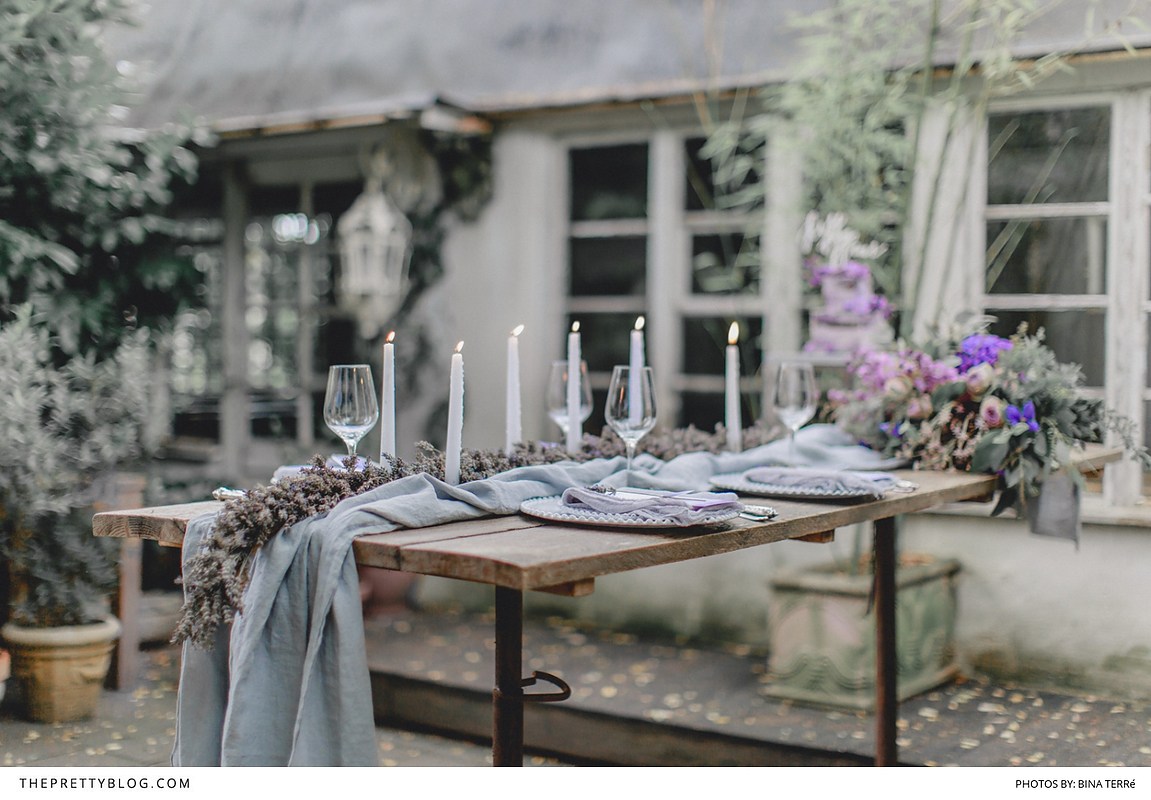 The Inspiration
We found this hidden chapel in monochrome colours behind one of the busy streets in Düsseldorf. It was a true gem and the setting for our dreamy day instantly sprung to mind. We wanted to recreate a feeling of French charm – a Provence backyard atmosphere with a vintage flair. We chosestationery in lilac watercolours to suit our Soiree en Jardin (an evening in the garden) theme.
The Elements
We chose lavender, lilac and violet flowers, styled on the cake, the table setting and the bouquet. The naked cake drew out the romance and beauty of our hidden backyard garden, delicate but simple with Swiss meringue buttercream topped by asymmetrical flower arrangements and silver-brushed macarons.
We also used rustic, fine, grey linens draped along the table with a lavender centerpiece, styled with off-white, handmade ceramic plates from Paris. Our bride was dressed in a tender silk strap dress and crowned with a beautiful flower crown, perfect for late summer celebrations.