Soft, feminine and distinctive the pink, gold and grey not only showcased this wonderful collection of textures and accents but also the best qualities of a woman. We loved the understated combination of the different shades and textures – from gorgeous petal bowls, to the wooden chairs which gleamed almost gold and that soft tulle under the bride's fairytale wedding dress paired with her unusual shoe choice. When deciding to stray from the traditional white, why not go all the way and use black and grey as the base colours, adding softer, feminine shades to balance it all out perfectly? Genius!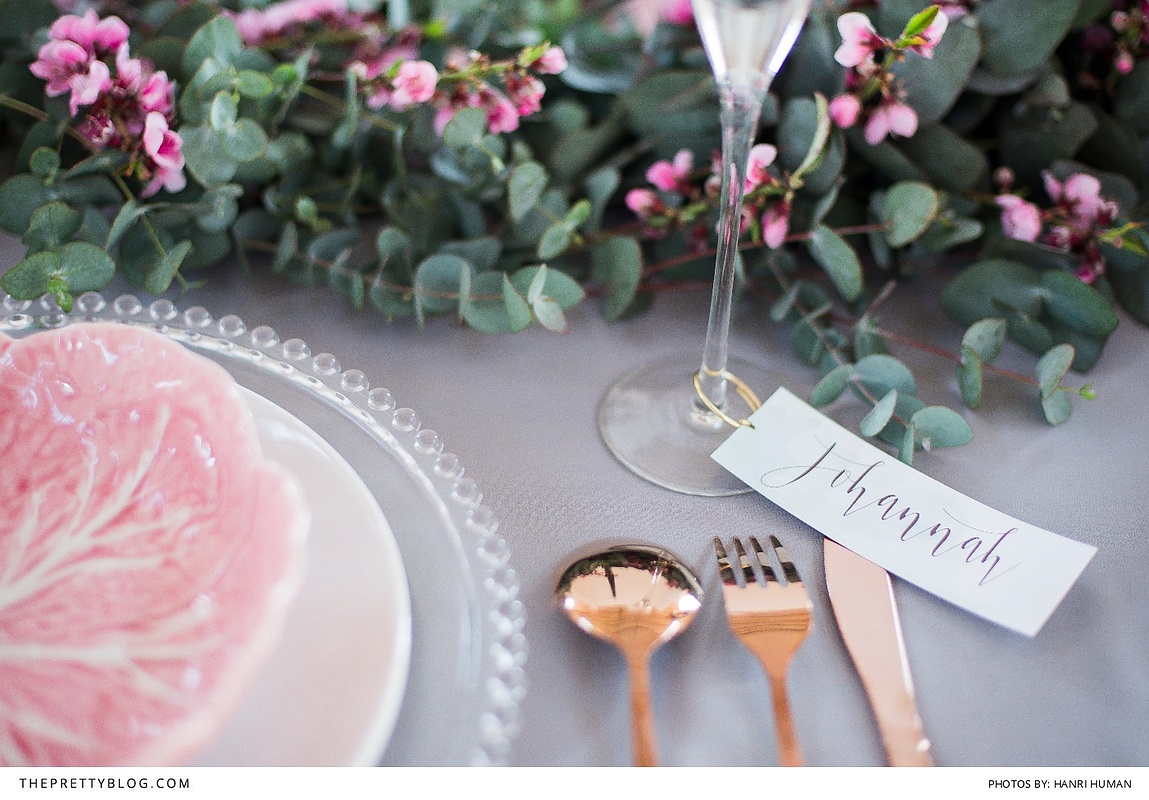 Inspiration
Our aim was to create a powerful atmosphere using uncomplicated elements, cleverly combined to showcase pure, simple beauty. One is often hesitant to use black, especially when it comes to wedding décor, and we found that when it's combined with enough feminine touches the dark elements can frames a picture in such a unique way.
The service providers involved in this shoot worked so well together – it was pure joy being able to create something beautiful with such fun-loving, like-minded individuals. We used a colour palette of black, charcoal, mauve, blush pink and hints of gold and green.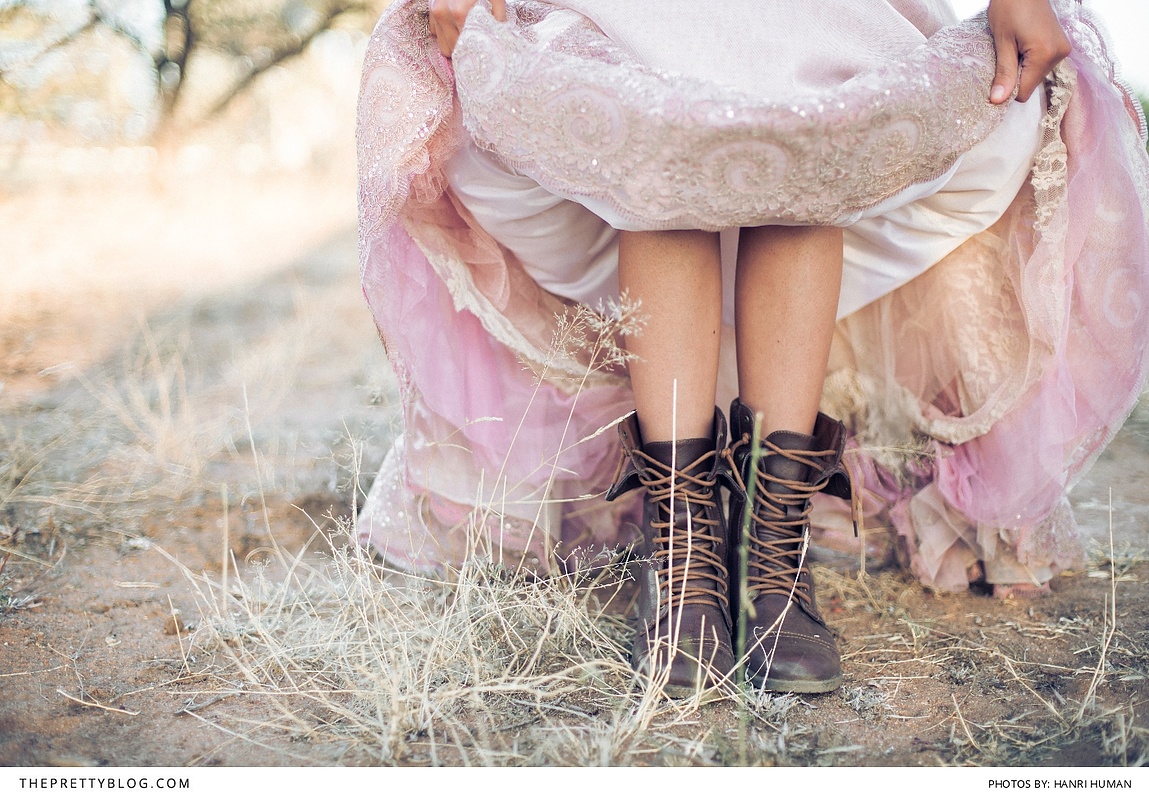 How to achieve the look
The different textures of the tablescape, like the oversized table cloth and candlestick holders, in chiffon, glass, leather, blossoms, branches and paper all added to the magnificent end result.
We found that, without breaking the bank, we were able to create breathtaking floral arrangements, of which pennygum (at R10 a bunch) made up the bulk. We also included delicate peach blossoms here and there, which we sourced from a local garden. We used Silver Brunia to add to our various shades of grey, as well as blush pink Hydrangeas and Chrysanthemum. We picked some fuschia pink Peonies, simply because we couldn't resist and they added a pop of luxurious colour to our bushveld tree branch arrangement which hung above our outdoor bridal table.
The contrast of the rustic bushveld setting, when combined with the feminine beauty of the table setting, models, delicate dresses, floral arrangements and the unique eye of our photographer really kept us intrigued and excited.