A beautiful beachside venue, with all the romantic trimmings, we loved Krynauw and Nadine's celebration! The watercolour pastel palette was the perfect compliment to the informal setting and we adored her lacy, mermaid-princess-style dress that so perfectly suited the day…
Our Story
We met at an audit firm where I'd just started working as a first year trainee and Krynauw was one of the seniors on my team. I can remember that he made me smile and laugh from the beginning and our friendship quickly grew into more. Everyone around us started noticing that these "partners in crime" were becoming inseparable. Krynauw made it official by asking me to be his girlfriend on a stormy day at the top of Paarl Mountain. Armed with fancy cushions and a huge picnic basket, he had to pull me up to the lookout point with ropes hanging from the rocks, as I was definitely not wearing the right shoes for mountaineering! I already knew then that this man loved to surprise me.
The proposal
We love travelling and exploring new places together. We were dating for about four years when we started planning a family trip to Greece. It never crossed my mind that Krynauw was planning a proposal in one of the most romantic places on earth – Santorini! On our second night on the island, I noticed that my dad and Krynauw were behaving extremely strange. I was a bit annoyed when Krynauw disappeared for a few hours and I was convinced we were going to miss the sunset. On the way to our "dinner reservation", we stopped at a winery right in the centre of the island. I was blindfolded and led down white-washed stairs. When I removed the blindfold, the setting took my breath away. We were standing in the middle of a terrace on the edge of the cliffs/caldera with the sun setting over the ocean and lanterns flickering around us. After an amazing speech, Krynauw got down on one knee. The song Marry Me by Train started playing and I said yes through the tears! We danced on the cliffs with the sunset surrounding us. Our family joined us later for a night of dinner under the stars and more dancing. I think it is safe to say I saw the best sunset ever!
Our Style
The ocean has special meaning to us as it reminds us of memorable moments with family and it is symbolic of grace and unconditional love. A beach wedding was the perfect fit for us and Grootvlei Guest Farm in Lambert's Bay ticked all of the boxes. The untouched natural beauty of the farm, the pristine white beach and amazing sunsets created the setting for our wedding weekend with family and friends. We had a welcome braai (barbecue) on the dunes the evening before the wedding to get the celebrations started.
We wanted our love of old-world romance and charm to complement the natural beauty of the setting and the dreaminess of the ocean. Tanya Odendaal, from Studio Bloem, really brought our vision to life. Our wedding décor was a painting of soft blues, grey, blushes, greenery, hints of bronze and natural elements such as oyster shells. Susan Brand Design did an amazing job of incorporating the ocean theme and the romantic style of our wedding into our stationery.
The ceremony was the most important part of our day. It took place at an open-air beach chapel. The aisle was lined with lanterns and a big arch, decorated with greenery and flowers in soft pastels, highlighted the beautiful nature around us. Our faith is very important to us and we wanted to create an intimate setting where we could cherish the true meaning and significance of the day with the most important people in our lives. My father married us and my sister played the violin. We will never forget the special message, standing on the beach with the sound of beautiful music and crashing waves surrounding us.
It was a glorious sunshine day in the West Coast and we wanted our guests to enjoy the beach setting and amazing sunset. Pre-drinks and canapés were served on the beach with live music creating a festive atmosphere. A night of dinner and dancing in the main reception venue on the farm followed. It was a day that we will never forget!
What do you love most about each other?
I love Krynauw's outlook on life, his positivity, his humour and that he strives for excellence in everything he pursues. He inspires me to live life to the fullest and to be adventurous. I love that he has always allowed me to be my nerdy self with him and has always made me feel loved and adored. He enjoys the small things in life with me such as mountains, sunsets, exploring, classical music, laughing and drinking coffee together every morning. He is my best friend and I could not have asked for a better person to do life with.
I found it very easy to fall in love with Nadine. She is not only the most beautiful and intelligent woman I know, but also the person that cares for everyone around her. Let's just say the words "half measures" does not exist in her vocabulary. I love the fact that she inspires me by dedicating herself to everything she undertakes. She gives my life meaning and was the part of me that was always missing. I love the way she colours in my life and the way she gives meaning to the most simplest of things and as a result, I have never felt more alive. I know no person better yet she always finds a way to surprise me!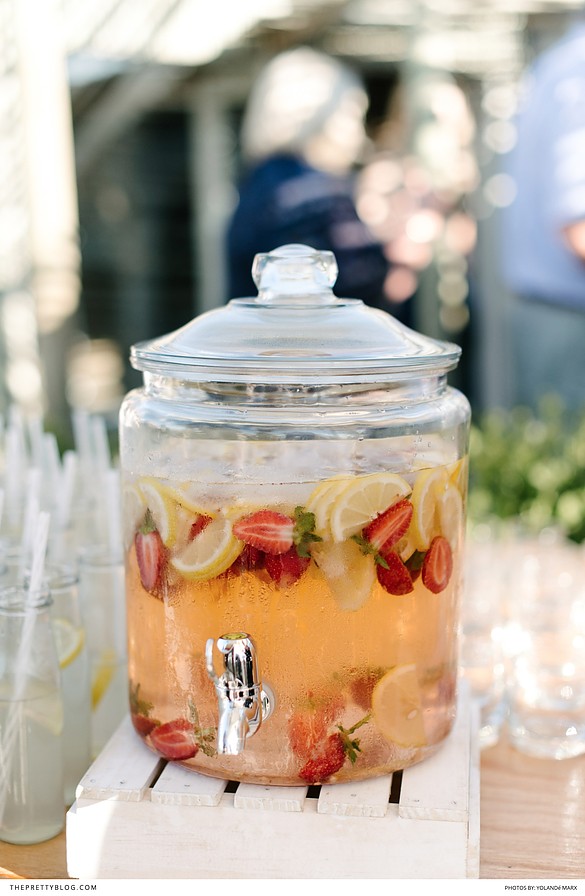 The Dress
I have always envisioned myself wearing a princess-style dress on my wedding. After we decided to have a beach wedding, I knew I needed to try different styles of dresses. I've always admired the timeless and exquisite dresses designed by Elbeth Gillis and I booked an appointment with her after our engagement.
When I tried on my dress in Elbeth's beautiful studio in Cape Town, I could see myself walking down the aisle on a beach. I am a hopeless romantic and this dress was everything that I wanted: it was a fitted mermaid dress covered in two types of lace. It also had pearl detailing that dotted the lace, which reminded me of drops of water, perfectly suited for a summer's day at the beach. The dress was so light and comfortable and I felt beautiful in it. Our beach setting definitely inspired me to pick my dress. Elbeth made the whole process so memorable and it was a privilege to wear one of her dresses.
Tips for planning a wedding
As accountants, we love spreadsheets and we had spreadsheets for everything! Technology can also be a big help. We kept important documents on Dropbox, we used checklist apps such as Wanderlist to keep track of tasks and who it is assigned to and we used a wedding website, Appycouple, to keep track of our invites and RSVP's. Planning a wedding weekend can be very stressful and it is important to create special moments to remember. We loved planning the honeymoon together, picking the wines and visiting the venue. My mom, sister and I also loved driving to Cape Town for dress fittings.
We chose not to have a wedding planner and instead decided to choose the best suppliers our budget could afford. We worked with a few key suppliers who are well known in the industry and we really knew we could trust. For instance, our florist, Tanya from Studio Bloem, did all of the décor, flowers and the hiring of items. Our caterers, Pauline Schreuder Catering, were also amazing at handling catering at two different sites, the beach and the reception on the farm, and made our wedding cake. If you are having a destination wedding where a lot of traveling is involved, transport is a huge expense to consider. We saved a lot by asking the family for help with transport and DIY elements. My mom and dad drove from Wellington to Lambert's Bay with a trailer full of Wimbledon chairs and beach parasols! My mother in law and a friend made grey and white scatter cushions for the pre-drinks. My brother and cousins were the runners on the day, setting up the pre-drinks area and signs, filling the oyster shells with salt and pepper and my aunt made the most wonderful sangria. We joked that it was like a scene from the movie Mamma Mia and we really could not have done it without the family!
Did you go on honeymoon?
As we are both passionate about travelling, so we decided to plan our honeymoon together and it was so much fun to decide on accommodation and destinations. After our wedding we spent two nights in the amazing Strandloper Ocean Boutique Hotel in Paternoster where we could just relax and enjoy all the amazing restaurants in town. We then collected all of our winter gear and left for the airport to leave the summer behind for our next destination – winter in Europe!
We love the culture, history and beauty of Europe and as we have never been in Europe during winter, we decided this would be an amazing new adventure for us. Our first stop was the postcard perfect town of Zermatt in Switzerland, where we stayed in a traditional chalet with a view over the Matterhorn. We had the best time exploring the town, hiking through the snow to a restaurant in the mountain and just enjoying the view from our cozy chalet. Our next stop was Italy where we enjoyed Christmas markets in Florence and Verona. Our highlight was to end our trip in Venice, which literally sparkles in the winter, where we strolled back in time through the pretty alleys. We returned home with amazing memories…
Did anything unexpected happen on the day?
The West Coast wind in December can be a big problem. A few hours before the ceremony had to start, the wind picked up and I was informed that we might have to move the ceremony indoors. The manager of Grootvlei Guest Farm, uncle Edmund, however said that we must just wait, everything will be fine and he believed that the ceremony could continue. We decided to trust him, as he had many years of experience and he knows his venue best of all. We were so glad we did! The flowers were set up outside, the band set up their equipment and the wind calmed down! We all prayed for a beautiful day and it was a blessing to have the beach ceremony that we dreamed of.