Winter is all about wrapping up warmly and heading outside to see the beauty of fog-covered valleys and rainy day forests. Well, in our books it is! This couple shoot is exactly what we think of when we dream of those cold, outdoor adventures. Mias and Henriëtte celebrated their love for each other with a beautiful couple shoot and some spontaneous location spotting. We asked them to tell us more about their day.
Our Story
We met through friends, as most of these stories go, but I think what caught his interest was when I went to order drinks for us and offered to pay for them! I met him on a short vacation and after waiting six months for me to return from America, we were reunited! Three and a half years later, a very nervous Mias asked me to marry him. Yes, yes, yes! repeated about a hundred times, were my exact words! We've only been married for a year, but I love him more and more every day.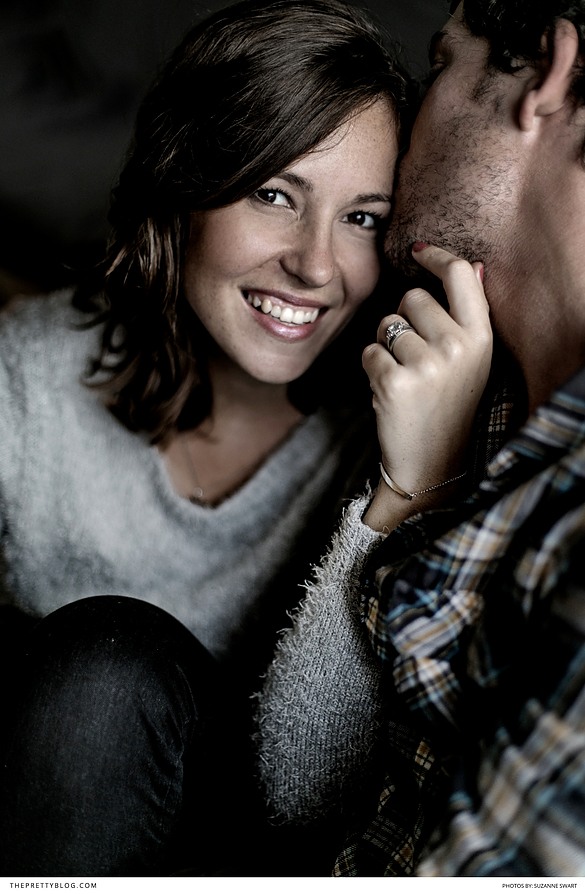 Henriëtte is caring, spontaneous and sincere. Her loving heart and ability to share my enthusiasm about every day things is what I love most about her. – Mias
Mias is my "person" – the one I don't want to be without. No matter where I am, if Mias is there, I feel safe and at home. And I want to show my love and appreciation to him for being the most awesome Bokkie in return, for as long as possible. – Henriëtte
The shoot
We didn't do any preparation for the shoot – we just got in Suzanne's car and when she spotted a potential spot, we got out to take a few photos. We got caught by a friendly home owner as we were using her garden for a backdrop and proceeded to "trespass" on a farm nearby, filling Suzanne's car with muddy footprints. We endured the cold windy and rainy weather, but the end result was well worth it!