This stunning wedding at Beloftebos caught our attention because of its informal and fun atmosphere. Stu and Jess managed to blend their love of all things natural and modern for a look that was both romantic and edgy. As gin lovers, we especially liked the treats they served their guests and look out for the bride's unique shoes – they suited her boho style perfectly!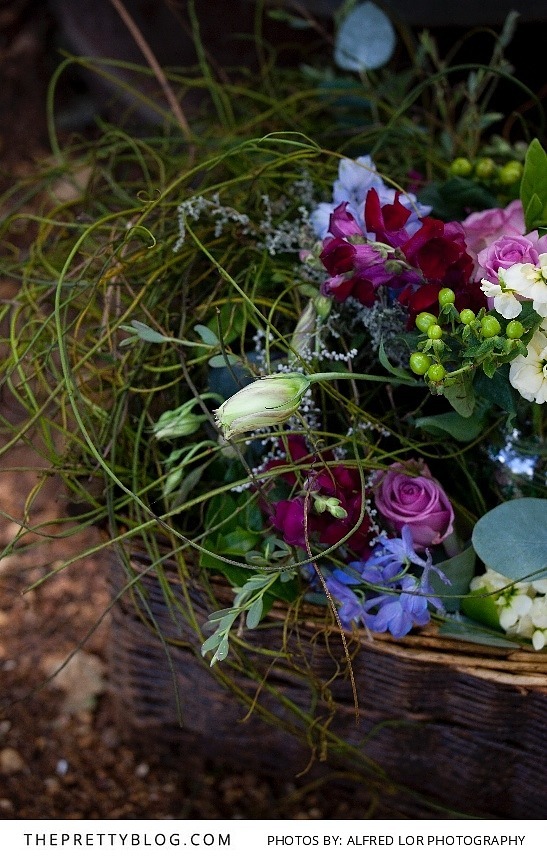 Their Story
I have to say that for Stu, persistence paid off in the end. He asked me on a date when we were 16 years old and I turned him down. He tried again four years later when he invited me to go for drinks which didn't materialise. Finally, one night out we met again and started talking. It took four group dates before I finally had the courage to go out with him… and the rest, as they say, is history.
The Proposal
Stu popped the question right before our second anniversary, while we were on holiday in Mozambique. I had always wanted a vintage engagement ring, but Stu felt that the ring's story should start with us. He designed my engagement ring himself and in the end it looked just as vintage as I had hoped.
The Style
My style is romantic and somewhat boho, while Stu likes modern styles with clean lines. Though we struggled to pair the two styles at first, we knew upfront that we wanted to incorporate natural elements, like wood and flowers, throughout the decor. We managed to find a happy medium (like combining romantic wooden centrepieces with modern rose-gold hanging decor) and agreed that our wedding was going to be as personal as possible. 
On the Day
We didn't have a formal sit-down meal because we wanted to create an informal, fun feeling on the day. Instead, we served canapés and food served in bowls, so people could eat while standing. The speeches were made in the centre of the dance floor with people gathered around in a circle to listen.
Due to the lack of formality we were worried that people would be bored, so we made sure that there was lots for guests to do. Lawn games, live music, a photo booth, cigar bar, a Polaroid camera and pin board, caricaturist and even self service lemonade and ice cream stands were brought in to entertain our guests. The caricaturist was the biggest hit of the night and there was queue for him until the venue shut. For that added personal touch we used the Calder family crest, a stag, in our logo on our invites and stationery.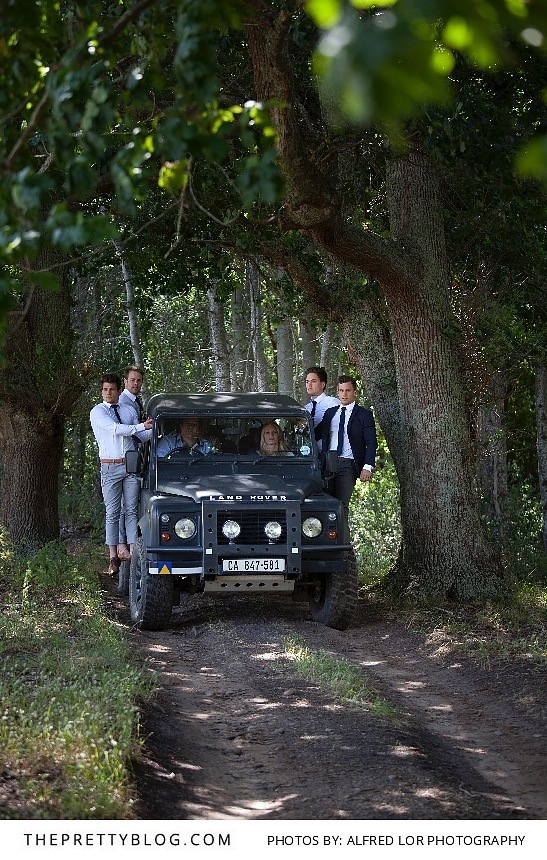 Most Memorable Moments
Groom
It sounds cliched, but my most memorable moment was seeing Jess walking down the aisle. I had turned my back on the guests, facing the other way while she arrived, and I could hear the guests' exclamations – adding to my excitement. When she was about a quarter of the way, my brother (and best man) told me to turn around. Now, Jess is dreadful at keeping secrets from me, so I basically knew all the details, but when I saw her walking towards me she was so beautiful it took my breath away. 
Bride
The entire day was full of memorable moments, but one in particular stands out. We had tried to make our wedding as personal as possible and in keeping with this, my twin brothers and mother spoke during the ceremony. Hearing the boys as they recited a poem that was so perfect for us a couple, really meant the world to me. Reciting our own vows was also very memorable, as they were the most meaningful promises we'd ever make to each other.
Another memorable moment was the father-daughter dance. My father often had to travel for work when I was growing up and the night before he left, he would always sing me a lullaby. Our favourite one was "I'm leaving on a jet plane" by John Denver, which was what we chose for our dance. Half-way through, a group of people spontaneously started singing and soon the entire wedding party had joined in! It was so overwhelming for me to have a chorus of people singing our special song – it remains one of the most memorable moments of my life.
The Unexpected
As I was walking down the aisle, a bee flew into the back of my dress. While trying to get the attention of my bridesmaids walking ahead of me, my poor maid of honour (who is allergic to bees!), was gingerly sifting through three layers of fabric to release him.
The Dress
I was one of those girls who created a wedding board on Pinterest before I was even engaged (obviously I made it private, so as not to scare Stu off). One day I found this amazing wedding dress by an American designer, Penelope Perkins, and instantly fell in love. It was very textured and layered but the lace made it look so feminine and beautiful. Much to my disappointment the dress was custom-made for that bride. I decided to search for the right designer to create it. After a few fittings with other dressmakers, I met Elbeth Gillis and I knew she was the lady for the job. She understood my vision and let me try on different dresses in the shop with the elements of my dress so we could agree on the final design. The final result was even more beautiful than the original picture and I felt like a forest princess wearing it.
Tips
I think the stress of planning a wedding and keeping everyone happy can often overshadow the fun bits. Though I have always been an organised person and I love planning events, there were times even I was overwhelmed. What I learnt was not lose sight of the fact that this is your special day – make decisions that suit you as a couple and don't let allow yourself to be pushed in directions you don't want to go. 
The Budget
We made a budget up front and did a lot of research to ensure it was as accurate and realistic as possible. Needless to say, the first draft changed about quite a few times during our 14 month engagement.
The key is to remember that expensive does not always equal best. We chose some new and aspiring vendors which worked really well for us because their rates were more affordable and they were often willing to try new things. As our wedding was some distance from Cape Town, we had to add additional travel costs to every quote we received, though we made up for it by using a local vendor for the decor.
The D.I.Y
Before our wedding I think I had only ever been into one hardware. I am now a regular at Builder's Warehouse and they greet me by name!
Stu is very handy and enjoys building things, so D.I.Y was the only way to go for him. We spent a whole Saturday at a family member's pallet farm in Stellenbosch, building wooden planters boxes. We also created strings of exposed, wire lightbulbs. My mom and I cut fabric and sewed about 40 pillows, which the rest of the family had to stuff with 12kgs of stuffing. We made a pin board where guests could pin polaroid photos and we also painted our own pictures to hang on the bathroom walls.
We put our invitations together ourselves and my aunt, who happened to be a calligrapher, wrote the names on every single envelope. We bought unlabelled wine for the wedding and designed our own wine labels with our stag horn logo. By doing a lot of DIY we were able to incorporate as many personal touches as we wanted. 
A Clever Ice Breaker
Stu and I hosted a lip synching battle the night before the wedding. We were worried about the fact that lots of our guests had never met each other, so we arranged for the ice to be broken before our big day. The Friday night before the wedding we hosted a braai at one of the houses on the farm and invited our guests to take part in a Jimmy Fallon-style lip synching battle. Nearly everyone participated and we had groups singing ABBA and Disney songs well into the night. It ended off with Stu singing a romantic version of Ben Haenows' Something I Need, which he had arranged so that the final chorus consisted of the whole crowd singing along. This was such a good way to get rid of the tension and introduce everyone to each other. The next day at the wedding the guests were like old friends because everyone had a common memory to talk and laugh about.
The video
Save