One of the definitions of romance is "a feeling of excitement and mystery associated with love" and this private beach inspiration is truly the epitome of that! The soft colour palette, intimate setting and gorgeous touches made this a day to remember…it's definitely one we'll be dreaming of for days to come! We asked photographer Dehan Engelbrecht to tell us more about their day at the beach.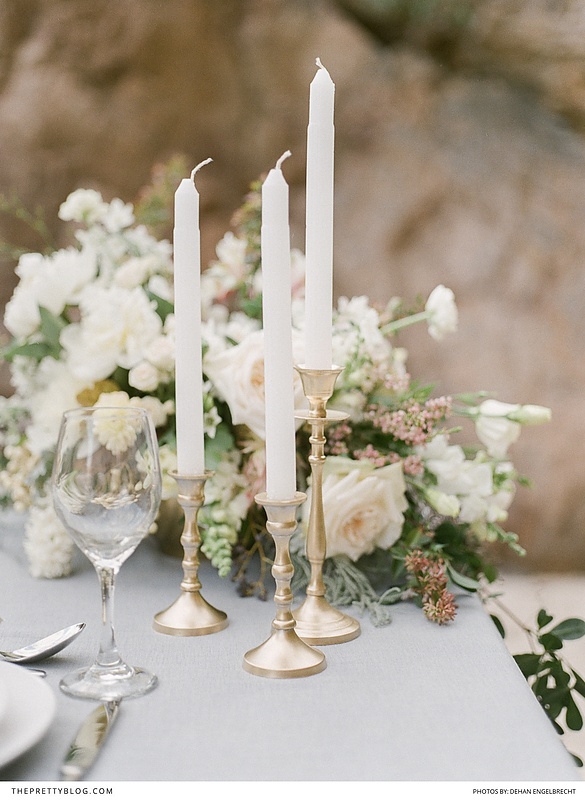 The Inspiration
This day was a personal shoot to test my film skills, though we also shot in digital format, should the film not have worked out. All of the elements were picked for ease of use. Pippa, from Wildeflower Studio, selected only flowers that are in season at the moment and opted for a soft, neutral colour palette to contribute to the beautiful watercolour inspired look and feel.
The Details
Natural linen and silk were used as table cloths, napkins and extra elements to enhance the natural, soft flowing theme. Teresa, from Gelieft, made sure our bride looked amazing in a chiffon and tule dress that picked up in the wind and created amazing images. We used a flood of candles from Blooming Wonderful to help emphasize the romantic theme alongside the beautiful stationery Susan Brand had hand-painted and calligraphed in beautiful rose gold. We also shot on a romantic secluded beach – we were the only people and we made sure to use it wisely!