A sweet and simple day that personified romance, Anthony and Yolanta's intimate backyard celebration had it all! A two-piece "dress" with delicate lace and lots of handmade, DIY touches in soft pastel and nude colours completed their watercolour romance day.
Our Story
Antony and I met in Cannes, France, in 2011. We were both working in the yachting industry where our yachts were based in the same port over the winter months. It was a cold November night, the night before my 23rd birthday. I was cycling to the pub when Antony first saw me and thought, "Here comes trouble!" I remember thinking there was something captivatingly different about him but didn't entertain any ideas. We both subsequently took our annual leave and only saw each other again in March 2012. We started dating and it felt like everything effortlessly fell into place. The years that followed were spent traveling and working together. We are so blessed to have shared so much.
Antony proposed on our three-year anniversary of being together. We were in India at the time. He surprised me and booked us at the Taj Mahal Palace Hotel in Mumbai. It is a beautiful hotel, with Victorian architecture and outstanding features where the staff make you feel like royalty. My grandparents and mom stayed at the Taj Mahal Palace Hotel back in 1971 before boarding their ship leaving India and immigrating overseas, so it has special history for my family as well. Antony proposed to me whilst we looked out of our bedroom window at the Gate way of India with a gorgeous sapphire engagement ring. I was spoilt the whole day and will never forget how incredibly special I felt to be engaged to the man I simply adored.
Our Style
We wanted an outdoor, daytime wedding and preferably something in a beautiful garden as we had always loved the idea of getting married under trees. That is exactly what we discovered at Natte Valleij. The mature gardens with the many big oak trees and charming homestead suited the garden wedding we envisioned and brought the elements of simplicity and elegance to life. Walking through the gardens was so peaceful and relaxing, which was perfect for our intimate wedding. We chose to have a daytime wedding with a lunch reception so that the gardens could be enjoyed. We kept the decorations minimal and simplistic so that the beautiful garden and homestead could speak for itself. I chose flowers that had soft petals and an elegant touch to them. I used peaches on the table to add a rustic, relaxed farm touch. On the long wooden tables we used simple white table runners which my sister sewed for me and we kept the cutlery and glassware minimal.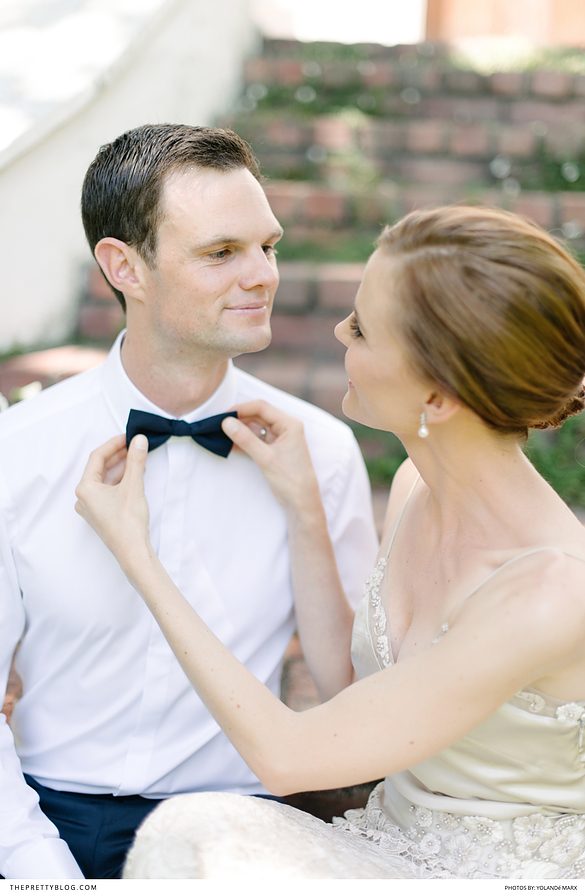 What do you love most about each other?
Him
There is not one thing in particular which I love most about Antony as everything about him adds to who he is as a person. One of the things that stands out for me is his loving and gentle nature. He is incredibly kind and genuine person with a good heart. He supports me, listens to me, helps me and always has a way to make me laugh. He is my best friend and knows me like no other – for that I love him even more.
Her
Anyone who has met Yo will know why I fell in love with her. She is kind, caring, open, honest and, above all else, a loving person. I truly enjoy spending every moment of life with her. Whether it be sharing an exciting new experience or simply being in her presence and relaxing at home. She always radiates her love and affection for me. And shows it throughout the day in the simplest of ways. I truly am a lucky man that our paths crossed and that I am sharing my life with her.
The Dress
My wedding 'dress' was an unconventional skirt and top with a sash. The idea being that I wanted something that I could have altered and wear again. I wanted something simple, elegant and classic that I would feel comfortable in during the heat of a summer day. Angie, the designer, had a wonderful way of understanding my ideas, whilst adding more intricate detail with an eye and passion for beautiful craftsmanship in creating a dress that exceeded my expectations. The top is made from raw silk with hand-sown, intricate embroidery. The sash, just beautiful, was made from raw silk, hand embroidered with flowers and tiny pearls and beads to match the intricate flower pattern on the lace skirt. Each flower was embroidered by hand. The skirt is soft lace, lined with raw silk. I could not have been more happier with my 'dress'!
Tips for planning a wedding
Planning a wedding can be loads of fun but can also be very overwhelming and stressful at times. A tip I would give, is always be true to yourself and partner and how you want the day to be. It is not about trying to keep everyone happy as that is impossible. My sister gave me the best advice: remember the symbolic reason for a wedding and try not get carried away with every detail of the entire day. The day was about Antony and I celebrating our love with our closest friends and family.
I am a list person so that really helped me keep track of everything. Anthony and I discussed everything before we started planning and, as we were financing the wedding, we didn't want to spend a huge amount of money on one day as it can all get very over the top. We decided that spending more money on the venue, photographer and caterer was most important to us. We also decided on a small wedding with close family and friends as we wanted a relaxed gathering with not too much fuss and formalities. I organized the wedding and planned it, so having a smaller wedding made it a lot easier for me. DIY was fun! I loved having projects on the go and researching ideas of what we wanted. A simple and minimal style made DIY easy. With the help of my bridesmaids and family, we did all the table decorations, bouquets and flower arrangements, which I really enjoyed.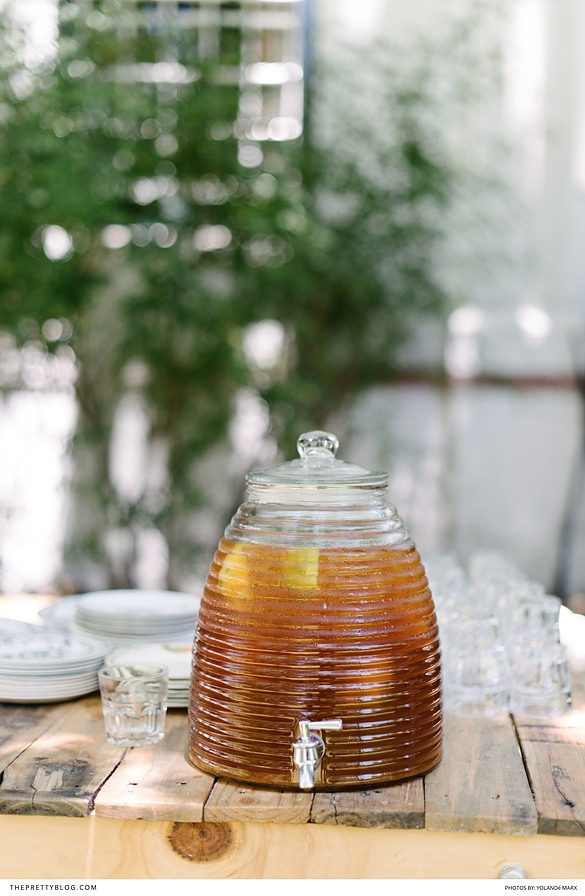 Did you go on honeymoon?
We did! The honeymoon was a complete surprise and was so well organized by Antony. For the first part of our honeymoon we stayed at the Brookdale Health Hydro in the midlands. I love holistic health, eating healthy nourishing foods and doing yoga. So, this was perfect to unwind and relax. We then went on a safari at Umfolozi Game Park in Kwa-Zulu Natal which we loved. Lastly, we headed to Phinda Private Game Reserve and stayed at the Sand Forest Lodge, which was amazing. We had incredible wildlife sightings, enjoyed luxury, being spoilt and was made to feel so special by all the staff at Phinda!
Did anything unexpected happen on the day?
A funny moment was during my dad's speech. He paused after speaking about Antony and myself, and unexpectedly a rooster jumped up on the garden wall and crowed really loudly! The timing was impeccable and it was hilarious. I love free roaming chickens in large gardens so I was delighted when they visited us on our wedding day.
Another unexpected moment for me was during the afternoon, when Antony whisked me away to show me the 'surprise' oak tree he had planted in a field at Natte Valleij. Over the years, as our relationship grew stronger, we would always personify our love to a tree growing bigger and stronger, which is why we wanted to get married under a canopy of trees. So this surprise was incredibly thoughtful and special to me.