We love the muted tones and green foliage combined with gold and just a bit of bling in this styled wedding shoot. The light colours and natural beauty combine to create a look that is both modern and classic. The choice in fabrics perfectly suited the style of the shoot and as suckers for anything vintage, that gold serving tray definitely caught our eye! This shoot was all about showcasing the small details – stunning inspiration for couples who want a simple and elegant, yet still unique, wedding. All beautifully captured by Tyme Photography.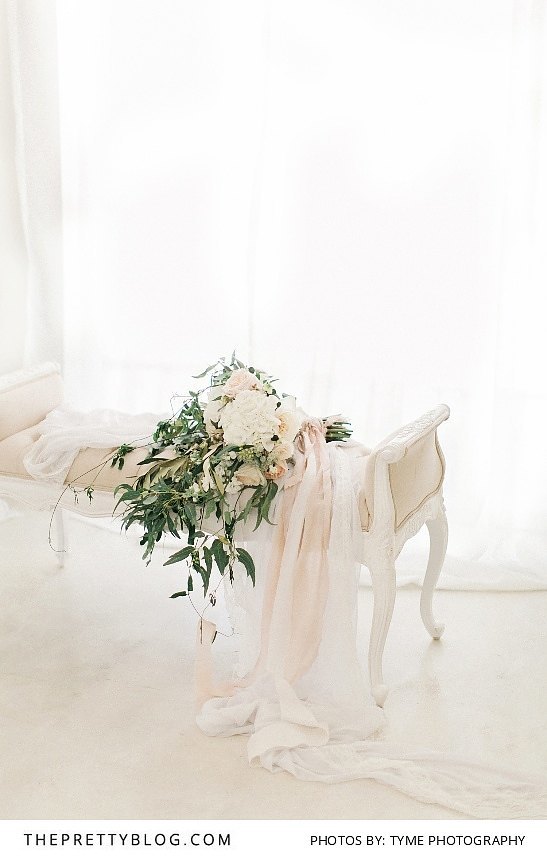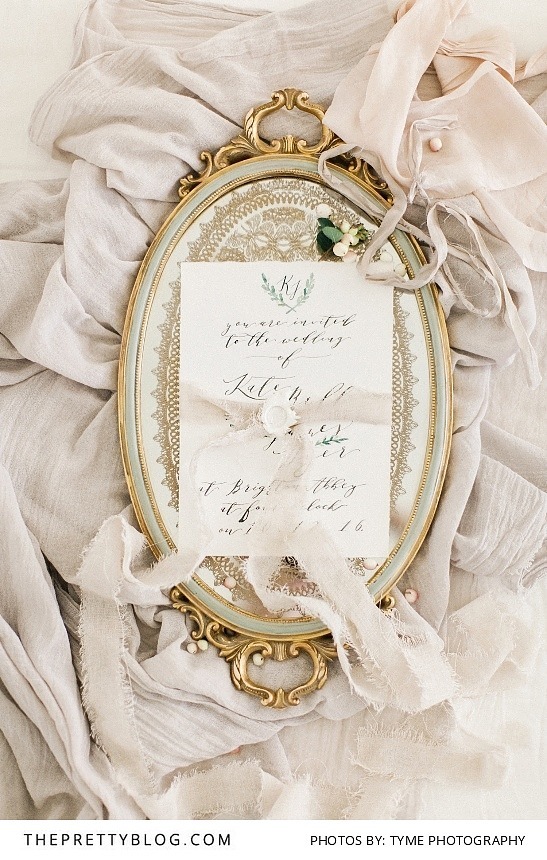 Inspiration
This styled shoot was aimed at focussing on the details. We'd love to see more weddings in South Africa – keeping things relaxed and using foraged greenery, while still maintaining a classic, elegant feel.
The Details
We paid a lot of attention to the fine fabrics used for the table cloth, the napkins, the bouquet ribbons and the cutlery selected for the table setting. We imported silk ribbons from Silk and Willow in the USA and curated a handwritten, calligraphy stationery set to showcase all the things we love. Handmade items, beautiful linens and simple designs – they're elegant, effortless and timeless!
Love this Modern Inspiration?
Have a look at another one of Tyme Photography's styled photography workshops combining modern edginess with soft pastel perfection.