This beautiful wedding saw an old, rustic boathouse transformed into a gothic-inspired, romantic escape that would excite any bride. Striking colours and delicate accessories made sure that this was a day none of the guests would forget. The only unexpected element was the weather…well, maybe not the only one.
Look out for the truly unique floral and decor elements – many of them we'd never seen before, like the unusual use of fabric draping in the ceremony venue and off the back of the wedding chairs – wow! All accentuated by stunning florals and stationery elements to tie it all together into a beautifully coordinated picture.
Their Story
It all started with a simple "Hi", from him to me. Two months after meeting online, he flew down from Windhoek and we decided to meet face to face. Our first date was in a public place, at the V&A Waterfront, because he could easily have been a crazy stalker guy or a catfish! It was all unnecessary though, because when I saw him, I knew he was my forever man and 11 months later he proposed!
The Proposal
It was a beautiful Sunday morning and Dirk and I had decided to head to the office to catch up on some work. Around lunch time, we decided to grab a bite to eat. As we were driving, I spotted a helicopter circling our neighbourhood so we stopped and I looked around to see who it was for. Turned out that I was the lucky one! After an amazing flight around the coast, we landed at the Waterfront – where we had our first date. The surprise wasn't over yet though, because Dirk had also hired a private yacht for the two of us. We sailed to Clifton Beach, where he waited until sunset to propose. It was all so romantic and he had put so much thought into the whole day, I could barely contain myself when he popped the question. I am a very difficult person to surprise, which made Dirk's proposal even more special. He had even hidden the ring in my handbag – talk about gutsy!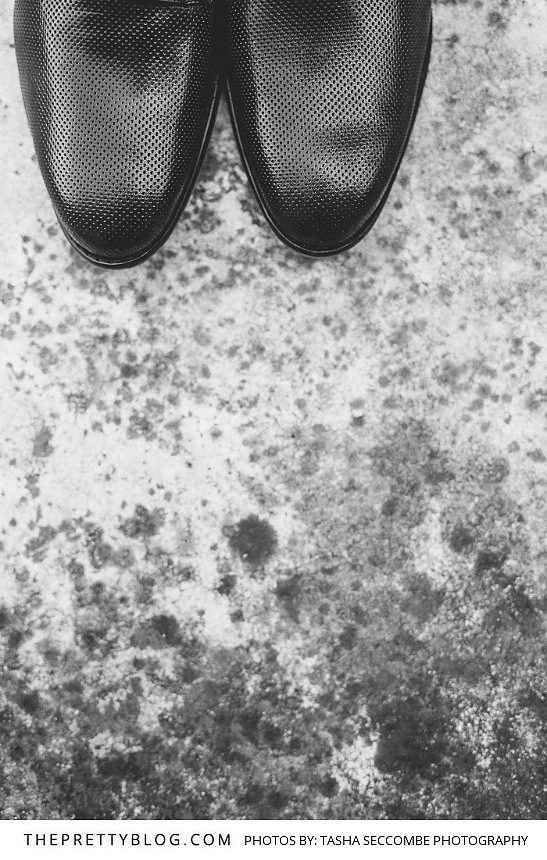 The Style
We are a fun-loving couple with a wild side to our classic style. We loved that old-romance feeling, which was incorporated in all the elements of the day. We also wanted to keep the wedding young and fun, so we included little surprises like a hip hop dance and monogramed coffees.
More From The Event Designer
No detail was spared when Valery from Agape Wedding and Event Design put together this unforgettable celebration of love and commitment.
René, the bride to be, contacted me about a year before the big day and described her dream day to me, after which I knew this would be something truly special and unique. René really wanted to celebrate this once in lifetime affair with elements that were special to her, details that she'd always dreamt of. And boy did we make that happen! We turned a rustic boathouse into a gothic inspired catholic cathedral space, complete with deep red rolls of rich fabric, wrought iron crosses, masses of candlelight, finished off with a large fireplace and opulent rich florals by Heike from Fleur le Cordeur. The reception space was completely transformed from a hollow industrial inspired farmhouse, into an opulent old time inspired theatre, featuring a dinner area, cocktail area, as well as a dance floor corner with soft push lounge pockets. With extensive lighting installations and structures courtesy of Something Different Concepts and Shows, the space was transformed into the couple's dream wedding venue. All was beautifully captured in pictures by Tasha Seccombe and her second shooter Angelique Smith.
Most Memorable Moments
Groom
My most memorable moment was when the car stopped in front of the church and my lovely bride got out. I had been trying to calm my nerves by chatting to the minister but when I saw the explosion of white and blonde, my heart was racing again. I had to fight back the tears as she walked towards me – I had never seen anyone look more beautiful!
Bride
Seeing my dad tear up when he saw me for the first time was one of the most memorable moments of my day. Walking down the aisle with my dad meant the world to me and the moment he handed me over to the love of my life will stay with me forever. One of the best gifts I was given on the day was a pair of gold and blue earrings my oumie (grandmother) had worn on her wedding day, 50 years before. It's one of my favourite memories and I hope to pass the heirloom on to my daughter someday.
The Unexpected
The weather! I had planned for a sunny, outdoor wedding day with outdoor furniture and games. Instead, it was very cold and drizzling. No one even used the outdoor furniture or played with the games. So we made the best of the situation and built a huge fire inside the boathouse and moved the live music indoors. It turned out great because I knew what mattered most was the love Dirk and I shared for each other. The other surprising moment was walking down the aisle and discovering a naughty little Jack Russel chewing a huge piece of wood on the red carpet! Luckily the wedding planner jumped in and pulled the log out the way, with the little dog holding on for dear life. If my husband and I only have an ounce of the commitment that dog had to its firewood, we will have a successful marriage.
The Dress
I had my dress custom made by Kobus Dippenaar. Basically, I still didn't have a dress two months before the wedding because I kept thinking that I would lose weight until the last minute. Wow, I was wrong! Everyone panicked when they heard I didn't have a dress so I went to Kobus and after only one consultation, he designed my dream dress. He listened to me and gave me a hip hop-safe dress to dance in. I looked elegant but I could still shock the audience – it was great! The most important thing to me was that I would be comfortable so I could enjoy the day.
Tips for Other Brides
The Planning Process
Book all the major expenses like the flowers, photographer, videographer, venue and wedding planner a year in advance. That way you can have your first choice of supplier, as opposed to taking whatever is available. Also, don't over do it. Don't look at a hundred venues and magazines – you know yourself and have a general idea of what you want for your day. If it feels right, go for it. What makes your day perfect is you and your relationship, everything else will fall into place.
The Budget
By booking everything a year in advance I wasn't overwhelmed with the costs because we paid deposits along the way. This way it felt like we paid half of the wedding at the start and the other half a year later which allowed us to budget properly and make up in areas we may have gone over.
Other tips
Flowers, flowers and more flowers! They make the day, so I'd say spend most of the budget on flowers. Also, get a wedding planner because it's such a weight off your shoulders! Last but not least, do not be afraid to speak your mind. I had a few strange requests like wanting the foam on everyone's coffee to be my monogram. It sounded so lavish but turned out it was quite a simple request and it made the day even more special. You never know if you don't ask.
The D.I.Y
We made our very old-school invites – they were 3D View Masters (like the ones we used to look through when we were kids) which we custom-made and ordered online. We also had pop-up cards for the save the dates which we designed. We also designed a monogram stamp to use on the melted wax for each invite. It was hectic – we almost had the fire department at our office because of the smoke from burning 50 wax candles!