We loved Tatum and Piero's outdoor celebration, because the stormy weather the night before the wedding made way for a gorgeous day. Clear skies, bright Autumn colours and sentimental anecdotes are the essence of a memorable wedding! Their sweet story and her gorgeous dress, paired with vintage beauty, and lots of natural elements were what stood out on this "Gatsby-esque" day. Make sure to check out their wedding video at the end!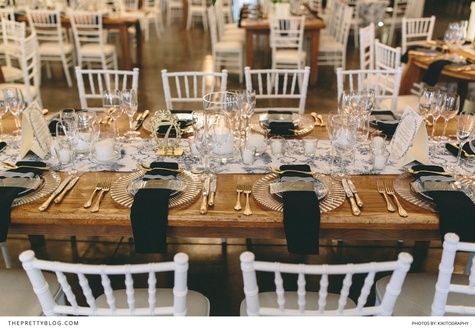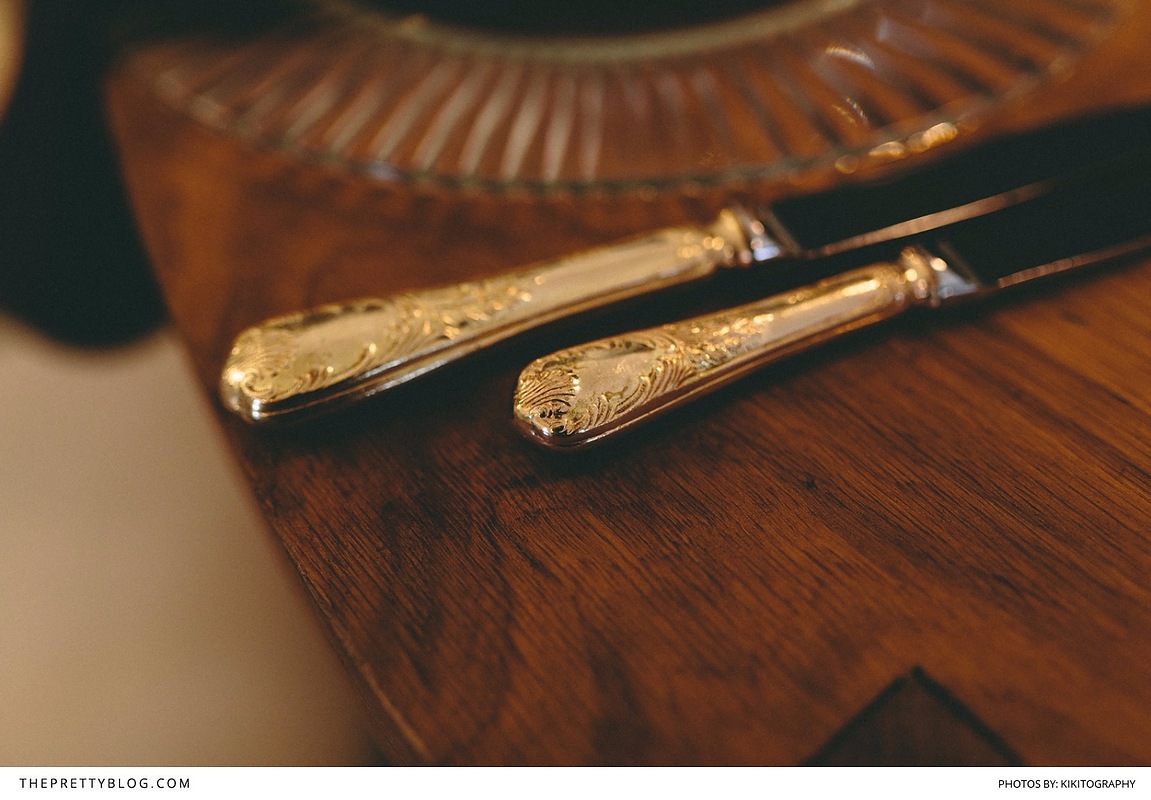 Our Story
Piero and I are primary school sweethearts. We were in the same class in grade one but we didn't know each other then. Piero says that he noticed me in grade five and told his friends that he wanted me to be his girlfriend, but it wasn't until grade six that we really got to know each other. Mr Pawson's maths class is where it all started. I sat in front of Piero, next to a big cupboard, and Piero would write on the back of maths tests and place the letters, folded into infinitely small bundles, into the drawer. I would retrieve them and reply – we felt awfully rebellious! We went on to be head boy and girl together and attended the same high school.
To cut a long story short, we went to study at Stellenbosch University together, where our love became even more fantastic! Piero is just the most wonderful human being and I'm so happy that I found him so early in my life which gives me even more time to spend with such a cool cat.
The Proposal
Piero's proposal was so special. I was really busy with my honours and I'd been working every weekend for a while. One Saturday morning, he brought me tea in bed and we drove to Delaire Graff – my favourite spa. Piero then took me to Kitima, one of my favourite restaurants in Hout Bay. I ate far too much and napped in the car on the way to our next stop. As we started to drive up the mountainside, the sun slowly slipped from the sky. As we stopped the car, to look out at the gorgeous view, Piero opened the boot and unpacked a picnic basket with all kinds of treats. I thought he was crazy after that indulgent lunch. However, food soon escaped my mind when Piero took my hand and made the most beautiful speech I've ever heard. He dropped to one knee and asked me to marry him. In the end, we didn't eat even one thing in the basket!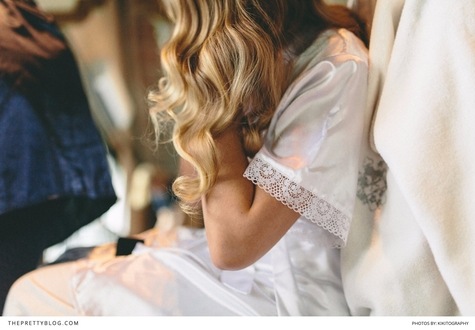 Our Style
Our wedding was about having fun! We had games for our guests to play whilst we were on our couple shoot and we had a range of cocktails for our guests, with a gelato cart and the best music! Our wedding was a jol (party) for ourselves and our guests. We wanted them to leave with full bellies, sore feet and happy hearts!
Our videographer and photographer were focussed on capturing spontaneous moments and they don't necessarily like taking posed shots. This definitely reflected our personalities because Piero and I are two awkward kids when faced with a camera lens! What Kikitography and Hand Stitched Films created for us truly reflects our personal style.
The Elements
I love olden day fashion and I regularly don a striking red lip, with waves in my hair. Many people recommended minimal make-up, with nude lips being a "must" but I wanted to be me on our big day. So, I wore a birdcage veil and the embellished, sheer top of my dress paid homage to the classic 30s style. Other elements that brought our style to life were the Gatsby-esque champagne glasses that our guests sipped from after the ceremony, the gold cutlery and Delft side plates at the reception, as well as the string trio at the ceremony and the jazz band at the pre-drinks. There was a rustic edge we included in our day by adding raw oak tables and mixing circular with rectangular tables. We included some fun elements, like the guest favours which were hangover kits placed in Zana pouches and our Instagram frame.
Our memorable moments
Piero
My first stand-out memory was of Tatum walking down the aisle. She looked absolutely stunning and I was completely overwhelmed when I realised that I would get to wake up next to her every day for the rest of my life! The second moment that blew me off my feet was listening to the speeches. Everyone described us as a wonderful team and I realised just how fantastic and special our relationship is – we weren't described separately, we were described as one. That moment reminded me just how much I love Tatum and what an integral part of my life she is.
Tatum
The most memorable moments of our wedding day included my mom and dad both walking me down the aisle – it was so special. I'll also always remember the little bee that decided to make a grand entrance during the ceremony – he was attracted to both my bouquet and Piero's corsage – did I mention that I'm petrified of bees?! I managed to keep my cool because usually I would've run a mile and jumped into the nearest body of water. The guests giggled and the bee respectfully left before we started our vows.
For the rest of my life, I will also remember how beautiful my sister made me feel on my wedding day. She did my make-up and it was a stellar job. She was also on hand for all the lipstick touch-ups throughout the night, which was great! She carried around my vows, my speech, perfume and everything else I might have needed. Her speech to Piero and I was also just magnificent. That's a tip I have for all brides: have an excellent maid of honour, or better yet, have your own, baby-sister-maid-of-honour-Jordyn!
The Unexpected
The day before our wedding was rather frightening, weather-wise. I remember standing in the reception room at MolenVliet with a sinking feeling as I watched the trees bend to awkward angles. Family members and friends flying in from Johannesburg were delayed throughout the day – some by 10 hours! The roads around the wedding venue itself were strewn with branches and my sister and I heard the trees thrashing around late into the night. So, when we woke up the next morning and it was just the most beautiful day, that was rather unexpected! Lying in bed, I heard gushing water and I was convinced we'd have to go to Plan B for our wedding but my sister, obviously sensing my dismay, crawled out of bed and peeked through the curtains. The gushing water was merely the sound from the river next to the bedroom and the sprinklers in the surrounding gardens. When I joined my sister at the window I saw the sunshine and the ground staff removing all the debris from the storm. It was a big relief!
The Dress
My wedding dress was the first and last dress I ever tried on. I saw it in the window of Jenni Button in Canal Walk on a Saturday about a month after Piero and I got engaged. Piero's mom and sister were with me and we went in and I tried the Warrick Gautier creation on. It was perfect, apart from a few length alterations. I called my mom that evening and told her that I had found my dress. I went in on the Monday to pay the deposit.
Danielle Margaux made the alterations to my dress and she was wonderful! She did a pretty serious alteration of the top of the dress – scooping the front and back of the mesh. She also created a stunning birdcage veil and garter – all matching my dress. Danielle and Emil were life savers!
Tips for planning
I love administration, so I suppose that I am lucky in this regard. My main tip would be to create a wedding folder in your emails in which you save every email. You will be surprised the things that you forget over the months of planning! I also had a wedding folder on my laptop. Within that folder I had subfolders, for instance, stationery. Then within that subfolder, I had other folders Secret Diary etc. Within these folders I saved all proof of payments, invoices and images etc. It was great to be able to find the information so quickly!
The Budget
We saved money by looking at quotes and deciding if we desperately needed everything that we were quoted on. For instance, we didn't have a dance floor installed in the venue because the floor of the venue was already perfect for dancing. We also decided to not do a plated dessert and opted, instead, for gelato from a Moro Gelato cart to accompany our wonderful wedding cake, baked by Birdcage.