Mosaic Private Sanctuary is little piece of paradise outlining the beautiful Klein River Lagoon in Stanford. Kelsey and Brad made their promises at the edge of a vast lagoon with the water lapping up at the sides only metres from the ceremony. The sky was a little moody which made beams of golden light shine through onto the water. After exchanging vows at the waters edge the guests watched the sun set over the waters while sipping on champagne and enjoying canapés. Once the sun had sunk into the water everyone moved under a canopy of trees, dripping with fairy lights to celebrate. This wedding celebration really did resemble a midsummer night's dream…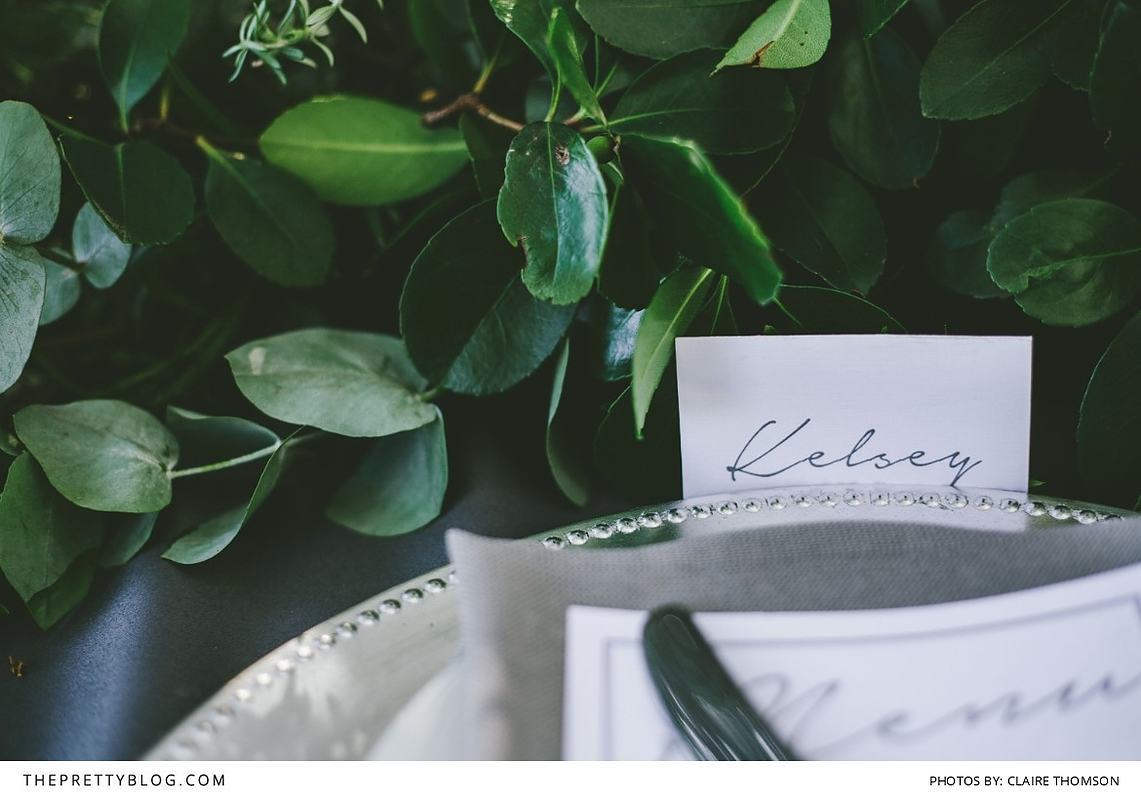 Their Story
Brad and I met on Christmas Eve four years ago, when my brother brought him home to spend Christmas with our family. Needless to say – best Christmas gift ever! Three years later we went for (what I thought was) a casual Sunday walk and breakfast on the promenade in Sea Point. Brad started to seem flustered and kept complaining about how many people there were, which seemed strange to me. We ate breakfast and when we carried on walking his complaining started again and he was trying to make up reasons why he needed to stop walking. I gave in when he asked if we could stop to look at the sea. So we stood there at the railing for a bit watching the waves and then out of the corner of my eye I saw him clearing the floor with his feet (he still denies that to this day) and he said some VERY romantic things – which I shall keep a secret! – and he got down on one knee and asked me to marry him.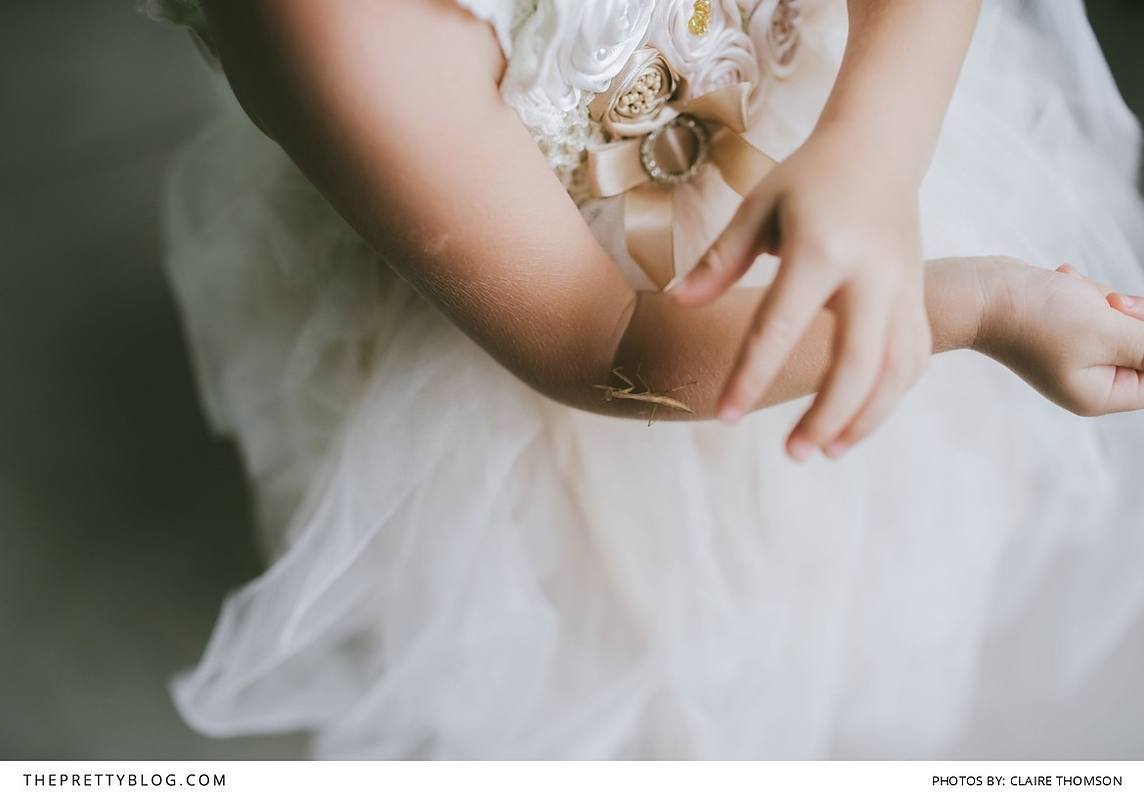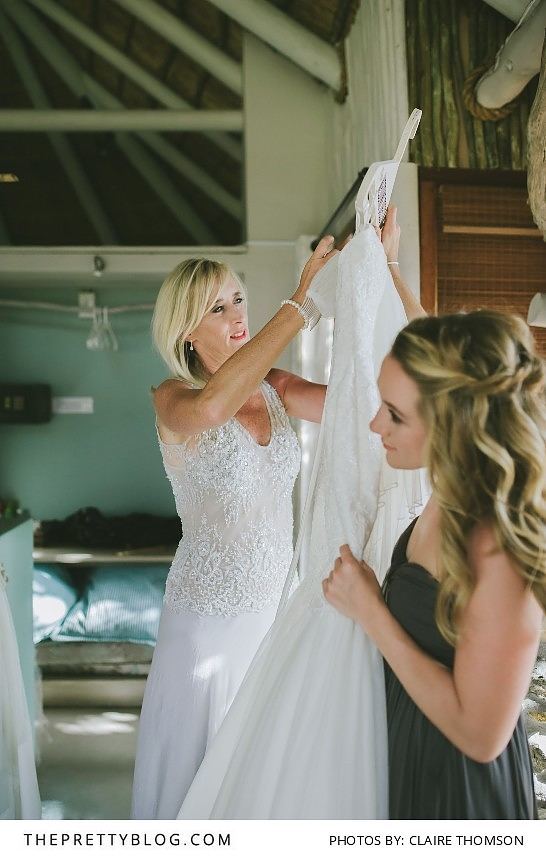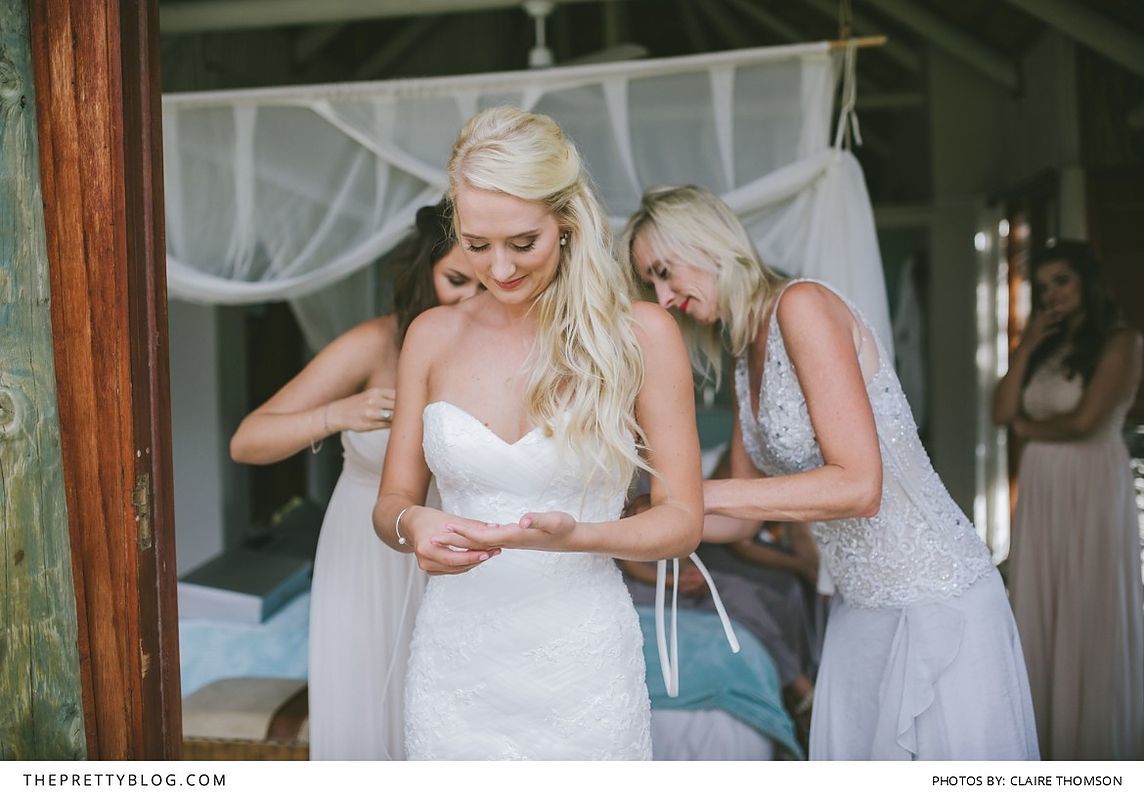 The Style
We wanted our wedding to be outdoors, relaxed and natural because we are both very laid back people. We also wanted our day to be intimate and personal and for everyone to feel like they could relax and just enjoy every moment. We aren't really ones for bright colours and lots of decorations so we decided to just make it as natural as possible with lots of greenery. We made sure to have amazing food and music to make it as enjoyable for our guests as it was for us. I wanted my bridesmaids to feel comfortable and thats why they all wore different dresses that were suited to their body shapes and personal style – they all looked incredible and most importantly all felt confident.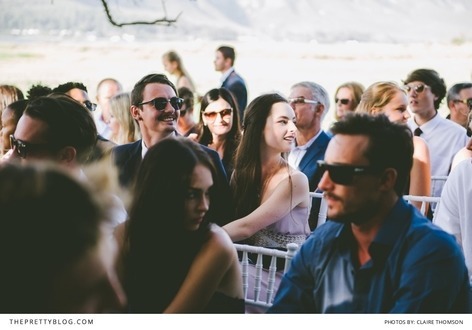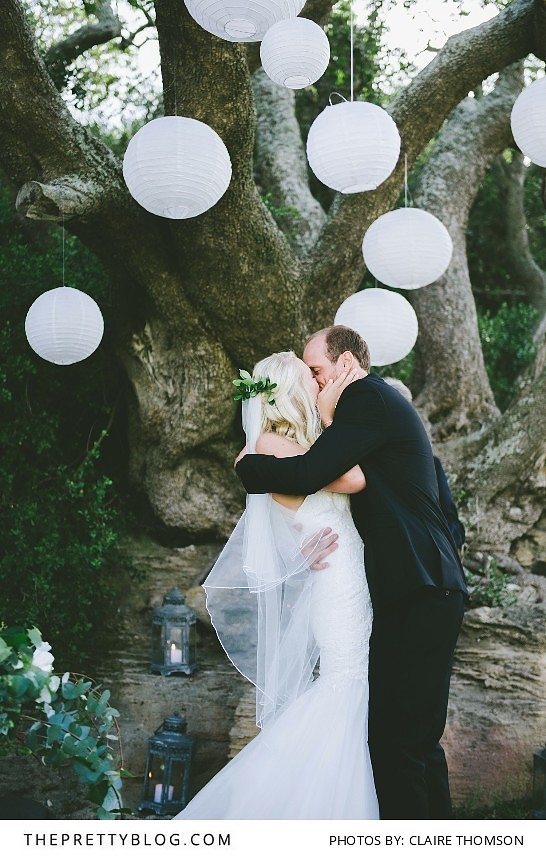 Most Memorable Moments
Groom
Standing at the altar waiting for Kels was pretty nerve racking. I started to think she wasn't coming because they were running late. But the moment I saw my wife-to-be walking down the aisle everything changed and I was absolutely blown away – best moment of my life let alone just on the day.
Bride
There are so many! Seeing my dad just before we left for the ceremony was one of the most emotional but incredible moments. And then obviously walking down the aisle with my mom and dad by my side and seeing Brad with the biggest smile on his face. It felt like there was no one else around but just him and I.
The Dress
I was very set on an idea I had and I wanted to get the dress made. But when I went to try on some dresses I fell in love with the sweetheart neckline – a style I never thought would suit me, and decided to rather go for a ready-made dress. When I tried on my dress from Maggie Sottero it was 5 sizes too big and it really didn't look like much because all the detail had been pulled to the back in a bunch – but for some reason I loved it! I loved the combination between the tulle and the embroidery and the corset back was amazing. It really is so sad that you only get to wear your dress once.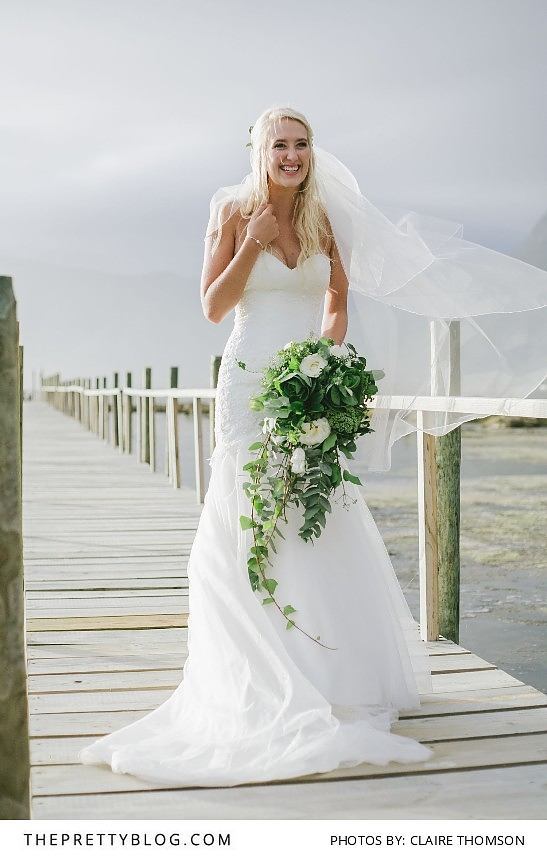 Tips
The Planning Process
My mom and I planned everything ourselves and it made it so much more special on the day to see how all our hard work had paid off. We made different boards on Pinterest (we had boards for the bridal wear, table decor, the cake table, the main look, the main main look, and then the final look!) and it was such a fun way to see how everything would come together in the end. We also had a lot of lists and made very clear mood boards for each supplier/vendor so they couldn't go wrong.
But my advice is to pick a few things that mean the most to you and focus on those – and don't let anyone else change your mind on them. Make decisions that YOU want to make and don't over think things.
Ask for help – so many people are willing to go above and beyond to help with things and you shouldn't feel bad asking them. And my final advice is to remember what the main point of the day is – you get to marry your one and only and the day should focus on celebrating your love and the beginning of an incredible chapter!
The Budget
Make a list of things with all the things you really want, all the way down to the things that you maybe don't need. This makes it easier to cut unnecessary things and to focus on where you really want to spend the money. Also a great way to save money is to only invite the people you really want there.
The DIY
Nearly everything at our wedding was DIY. I am a graphic designer so I did all the invitations, save the dates, menus, painting of the signs, name place cards – you name it! Actually I think one of the coolest parts about planning the wedding was all the DIY projects. I was extremely lucky because three of my bridesmaids are also designers – they were amazing! We spent hours cutting and putting everything together.