PJ says he loves the fact that Dani is such a hipster and, as this wedding is so perfectly on trend, we couldn't agree more! We loved the pink and green colour scheme, the easy-going style and their obvious affection for each other. When Dani said that she'd spotted her dream dress on The Pretty Blog a while ago, we couldn't be more excited to find out more!
Our Story
We met at university back in 2011 and even lived in the same residence on campus, but it wasn't until 2013 that we became close friends and officially started dating later that year. Since then, we've survived a year of long distance dating, shared incredible trips to beautiful places and fallen foolishly in love. On the 17th of October 2015, after meticulous planning I'm sure, PJ managed to surprise me in the Tokai forest in Cape Town and asked me to be "his lobster" (a.k.a wife). On that day, surrounded by my closest family and friends, I said yes to the greatest adventure of my life.
The Wedding
From the get-go, we knew exactly what we wanted our big day to be like: a celebration of love and a blessing to the people in our lives who helped inspire and nurture our own love story. We wanted to spoil our nearest and dearest with good food, good tunes and a ball of a time.
The Modern Heirloom gave us the opportunity to do just that! Marize (an angel, if you ask me) gladly opened the doors of the shed for us in the early hours on a Friday morning. It didn't take more than five seconds for us to know that this would be the place where we'd celebrate our day. The rest was easy – we wanted nothing more than raw and simple. Most of the greenery in and around the shed was done by myself, my mother, my in-laws and my lovely bridesmaids. The tables were mainly inspired by Marize and she did a magnificent job at setting the tables for our 120 guests. With a vendor here and there and many helping hands, everything turned out just as we'd planned.
What do you love most about each other?
PJ
Her eyes were the first thing I noticed when I met her. I love her natural beauty and the way she dresses, having her own unique style and being such a hipster. Her smile and the way she laughs out of her stomach is so contagious. I love her creative side and her sense of adventure. She's always up for a new challenge!
But, I fell in love with her heart. She has a heart of purity and gold. I love the way she always cares for people and always places others' needs above her own. She's always pushing herself to do better and works hard at reaching her goals – it motivates me to reach my own goals. She'll always take the time to make sure that I'm doing OK and she inspires me to become a better person – I'm her biggest fan!
Dani
I love the way he makes me laugh and how he can get me to smile, no matter how grumpy I am. I adore the fact that he values and loves people and, even more so, how wonderful he is with children. I love how scared he gets when we're on a plane and there's turbulence – it's the one time I get to calm him down, because generally he is the most easy-going person on the planet! They way he freaks out about a good pair of socks, makes my day. I love how he treats me like I'm royalty and loves me, even when I don't make it very easy for him to. I love coming home to him after an exhausting day at work – he makes it easy to forget the not-so-great days and he makes the great days even more wonderful.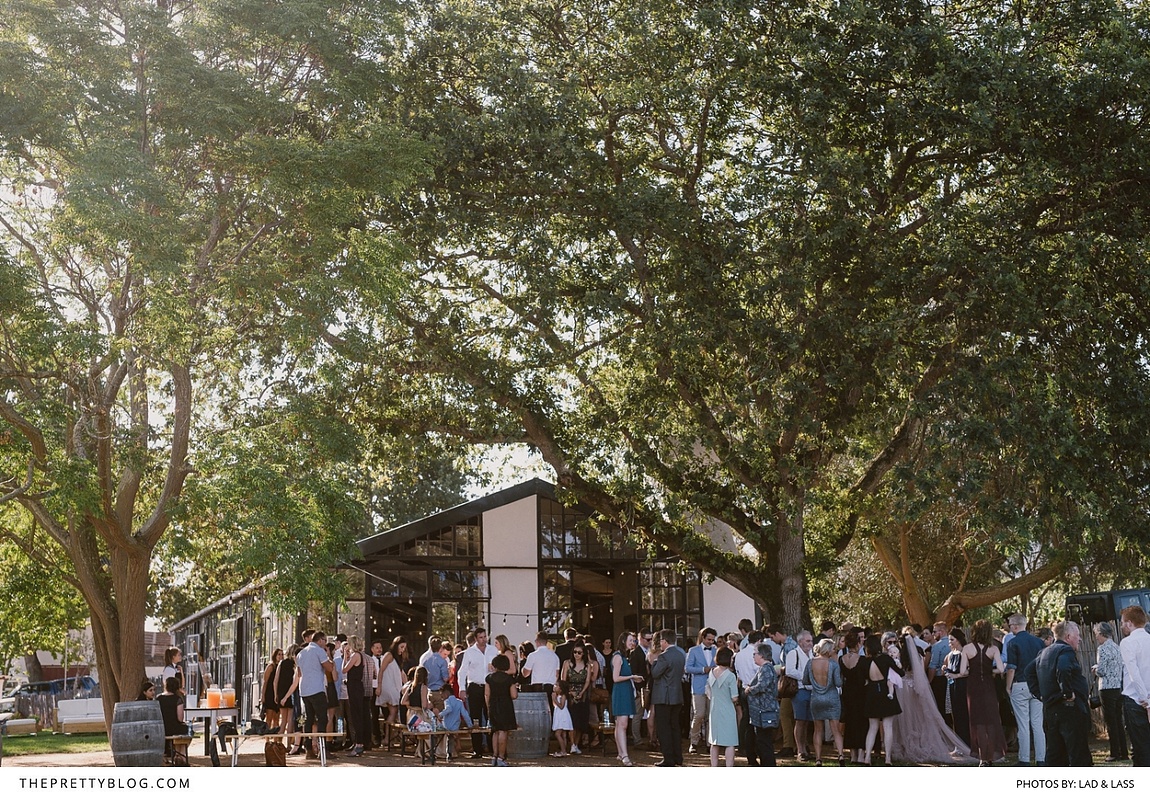 The Dress
I had spotted a beautiful, blush dress, made by the incredibly talented Vesselina Pentcheva, a few years ago on The Pretty Blog and I was so infatuated by it, I just had to make it happen! After meeting with Vesselina, I felt such peace about my dress. The process was probably one of my favourite aspects of the wedding planning. It was like she was my fairy godmother, making all my dreams come true. Although I was in Cape Town finishing my final year at university and Vesselina was creating my dress in Johannesburg, it was a flawless procedure. After only three or four fittings, my dress was perfect!
Tips for brides planning their wedding
Prioritise: sit down with your partner and make a list of must-have things that are important to you.
Spray paint is magic and it's fun, so get creative and DIY as far as possible!
Consider what is good for the environment. We didn't have menus printed for every single guest. Instead, Marize, from She Is Visual, printed our menu on a clear perspex and it served as a beautiful feature on our tables. Plus we saved money and paper!
Be present. People will tell you that the day flies by but it doesn't have to be that way. Decide to be present in every conversation – don't just greet your guests for the sake of it.
Don't compete or compare. The wedding industry is massive, but you owe it to yourself to have a wedding that truly represents you as a couple.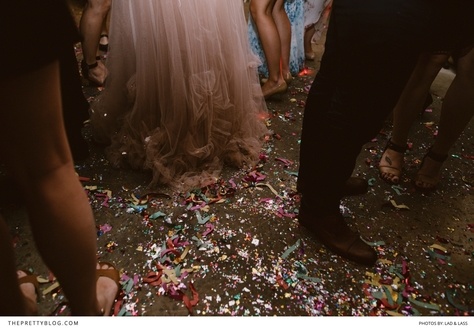 After the wedding
For our honeymoon, we went to the unreal island of Bali! PJ was in charge of planning the trip and boy did he do a good job. We hopped around from Jimbaran, to Uluwatu, from Seminyak to Ubud and we were blown away by the beauty and great hospitality! Although it was monsoon season, it mostly rained at night and didn't affect our daily adventures at all. I'd highly recommend it as a honeymoon destination in December if you're looking for something a little more out of the ordinary and refreshing. A bonus is that you don't even need a visa, just a sense of humour and some flip flops!
Dani & PJ WSV from Lad & Lass Wedding Photographers on Vimeo.
Save