Los Angeles – the city of angels. It instantly makes us think of Hollywood and Rodeo Drive, but flight attendant and photographer, Claudia Simchen, showed us the other side of this metropolitan city. One that revels in less-is-more, coffee shop lanes and beautiful afternoons spent wandering from eatery to eatery. We asked her to tell us more about her layover adventure.
About the trip
I work as a flight attendant and photographer and on my last trip to beautiful Los Angeles, my best friend Michaela and I discovered some hidden gems away from Hollywood. We fell in love with the Silver Lake and Echo Park Districts. Michaela and I are always looking for nice, special coffee shops and restaurants when we travel. We do a lot of research before our trips and it's always worth it. In LA we were strolling around from coffee to restaurant and, although it was a rainy day, it didn't make us any less happy to eat all the delicious food! LA is known for it's lack of parking, but here's a tip: there are a lot of free parking areas around Abbot Kinney Boulevard. So the next time you find yourself on the west coast of America, make sure to give these hot spots a try!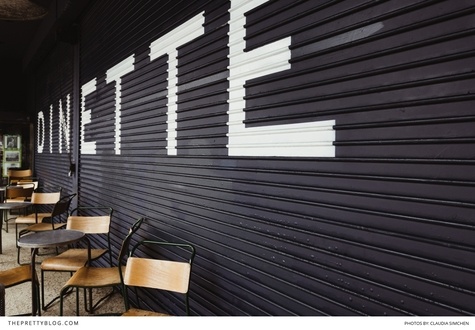 Hidden Gems
Hermosa Beach Pier is a local favourite and if you decide to head over to Abbot Kinney Blvd, make sure you stop at Gjelina for something delicious to eat. Four places that should be on your list when you visit LA are Dinette and Eightfold Coffee, in Echo Park, and Intelligentsia Coffee and Sawyer in Silver Lake.