A recent trip to Turkey gave photographer Judith Bell a chance to reflect on everything she had thought she knew about this ancient country. Discovering a land steeped in history, she had a chance to experience first hand what it means to be a traveller and not a tourist.
It All Started With a Map
I had decided to travel to Turkey with my friend Melissa. We would spend 11 days in this magical country, exploring the beautiful cosmopolitan city of Istanbul, the majestic landscapes of Göreme in Cappadocia and a little gem of an island, Heybialada.
Istanbul is a city full of flavour, with very friendly people and an enormous amount of stray cats. The architecture is a mix of so many aspects and has acquired a reputation for being a cultural and ethnic melting pot. As a result there are so many historical mosques, churches, synagogues, palaces, castles and towers in the city, it's almost impossible to visit them all. The unique thing about Istanbul is that it spans two continents: Europe and Asia.
After a few days we took an overnight bus to the province of Cappadocia. People from all over the world get together in a small little town named Göreme. The region is famous for its fairy chimney rock formations, sculpted entirely by erosion. The landscape has been made famous by the image of hundreds of balloons floating up over the chimneys at sunrise, which takes place every morning throughout the year. Photographically this was the highlight of my trip, as it was such a visual and exhilarating experience.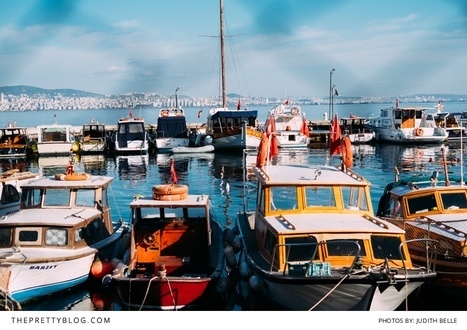 Returning to Istanbul, we took a ferry from Ortaköy to Heybeliada. To prevent the island from becoming polluted, the only motorised vehicles permitted are service vehicles (ambulance trucks, firetrucks, police cars etc). This means that the only way to get around is by foot, bicycle or horse and buggy. There is no airport so the only way of reaching the island is by boat. We got to see the entire island and hiked through a small pine forest – we ended our day by having a beer at the harbour while we waited for our ferry.
This trip is so memorable to me because it was both enriching and adventurous. We made sure to try all the different foods and went for real Turkish baths. The Turkish people are very welcoming and friendly and we were invited into people's homes for traditional Turkish tea. I would go back there in an instant and I encourage everyone to visit it because there is just so much to see and experience in this wonderful country.