Taking a trip to a new city is always exciting and even a short visit can open your eyes to the world of historic beauty out there. We loved Romy's visit to Portugal and we asked her to tell us a bit more about her trip. So, take a trip to an undiscovered city and enjoy some new experiences the next time there's a long weekend!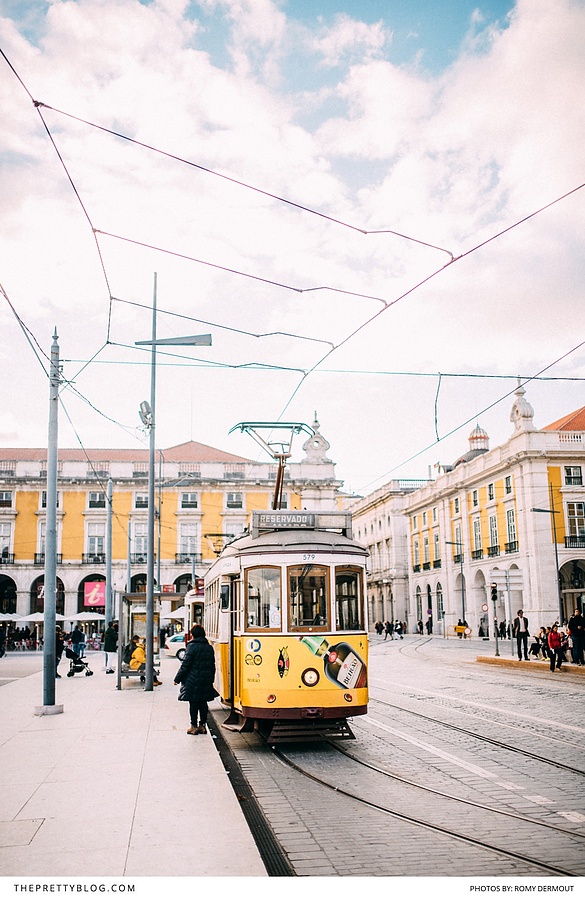 About the trip
Last December we visited Lisbon for three days. Even though it was winter, the sun was shining and we definitely got that real summer feeling. Lisbon is a city with so many faces with the people from all walks of life living side by side. And it's always a colourful, sunny place.
During our visit, we went to Belem, a town near Lisbon, where there's this magnificent, old tower in the river. Palm trees, musicians and students – there's so much to see in that place! On the last day, we went to Sintra (40 minutes away by train), a magical place full of history. With beautiful castles and villas all around us, it felt like we'd stepped into the world of Disney. Make sure to stop at Cafe Fabulas, in Lisbon, a creative spot where you'll find the most delicious dinners!
Unexpected Detours
We almost missed our flight home because of our little trip to Sintra but it was too stunning to skip! It's just so magical and you could never find that kind of ambiance in an other place. Also, the gates of the underground didn't work so well, so we ended up paying a lot of extra money for double tickets.