Our friend Anzel from White Kite Studio recently spent a day frolicking with some talented creatives and we loved the final product. She discovered a new, local apparel brand who create all their unique pieces by hand – such an uncommon thing in fashion these days! The leather pants and sheer black top combination was definitely a winner in the office but for a few of us, that ruby red maxi dress is just the best-looking thing we've seen in a while! Dreaming about how lovely it would be to twirl around in it on a warm summer's day…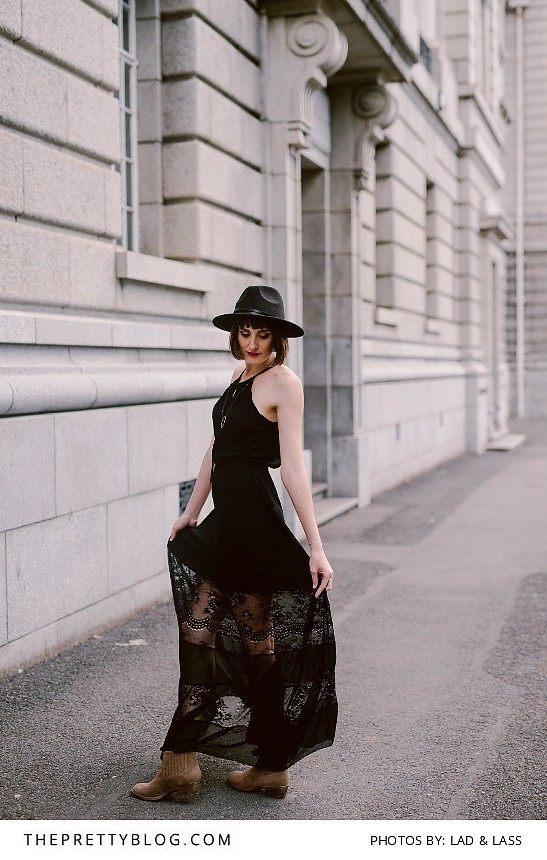 Tell us a bit about Rosa Karoo
It's a new, luxe, bohemian design label (their official website will be launching soon) which creates limited edition collections, from hand-dyed natural fabrics and materials right here in South Africa. I tried on some of the bespoke pieces and what can I say? There really isn't anything like the feel of pure silk against your skin! All the garments are carefully put together by hand and I absolutely loved how sensual and feminine they made me feel.
How was it being in front of the lens?
I'm not usually one to play around in front of the camera, but when I was asked to do this shoot I was so excited to swish around in a breeze in these skirts! I spent a fun afternoon my friend Emma, from Lad & Lass Photography, and we styled it up with awesome accessories by Katy Valentine. As a final touch, the super talented Lisa Brown transformed my face into that of a princess. I only needed the ball to go to, for that perfect fairytale ending!