It's the time of year that we take stock of everything that has happened and become grateful for all the opportunities we received. We loved the idea of a Thanksgiving lunch (on the last Thursday in November), which also serves as great inspiration for a festive get-together with close friends and family in the coming weeks. Avid fans of copper cutlery, we really liked how nicely it suited the floral stationery and fresh greenery throughout the tablescape.
As a bonus, we've included I am Lezanne's lovely I Am Grateful postcard, which you can download and print to get all your guests in a reflecting mood.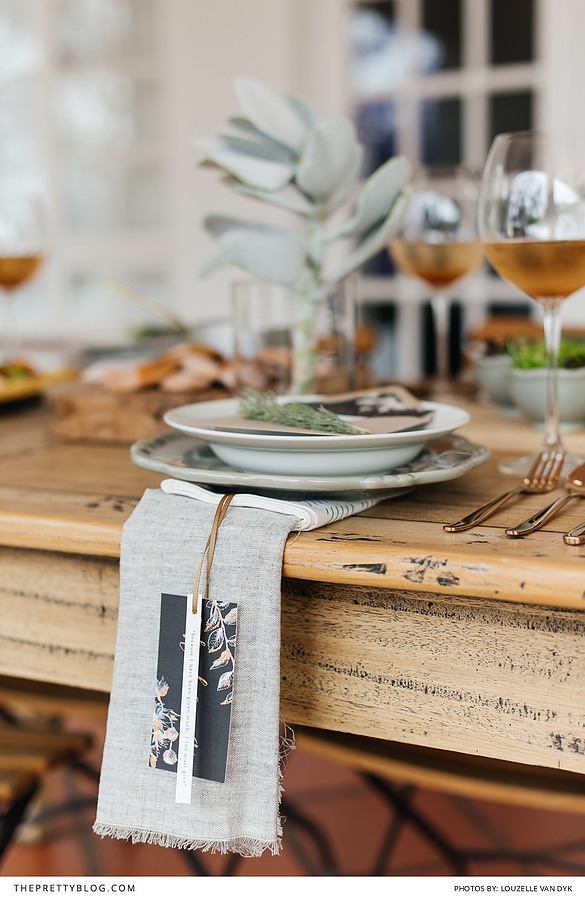 Inspiration
We were inspired to host a lunch to end the year and say thank you to everyone that contributed to our year. We wanted to keep a natural look so we stayed with raw wooden elements, greenery from the garden and pops of copper. We kept the decor simple and used food with bright colours – we used a lot of fresh ingredients with a fresh summer look using reds and greens. What is a Thanksgiving lunch without giving thanks? We made cards for each guest to write down what they were thankful for and really give them a chance to think about this past year.
Festive Food
Instead of a normal salad bowl why not use individual tea cups to present a green side salad. Another quick dish for impromptu guests is a simple phyllo pizza. Just roll out phyllo pastry, add summer toppings and pop it in the oven. Add a fresh summer salad with fresh cut melon, prosciutto and your favourite salty cheese to stimulate those sweet and salty taste buds. Try to use a drink that matches your table setting, like in this case we used a colour that picked up the copper cutlery.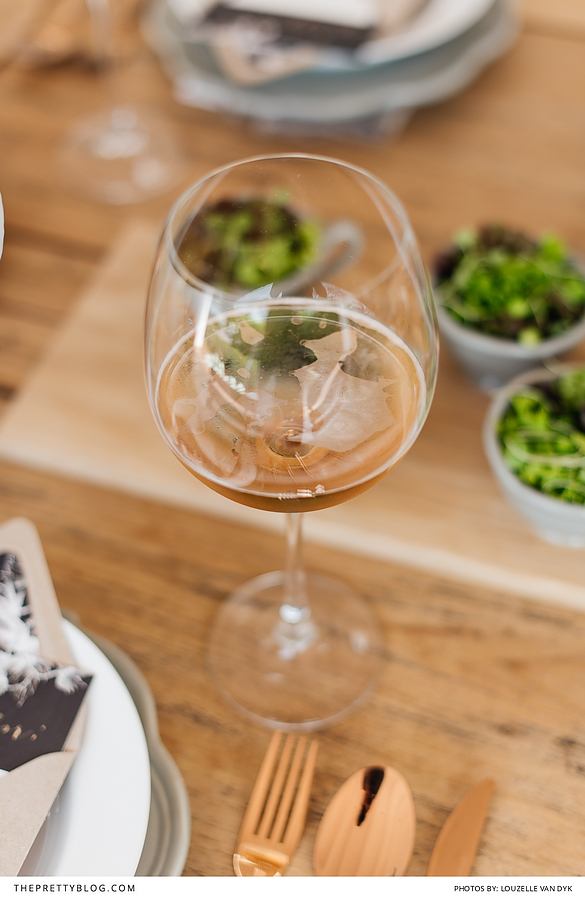 "Because I have been given much, I too must give."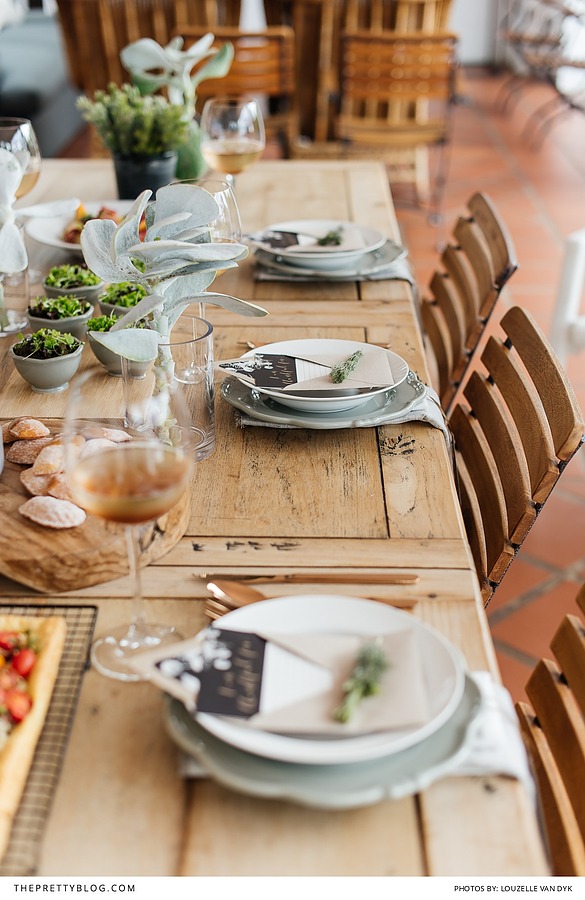 Download your I am Thankful card
If you've been following us for a while, you know that the download button for printables has always been located at the top of our DIY posts. We've changed things up a bit and to find all your favourite prints from now on, we'll be collecting them all in our new stationery shop.
So head over here to find this pretty card download.
We have the perfect selection of festive table setting stationery in our shop. Shop some of our favourites right here!