This month we are celebrating all things earthy and we have we've partnered with @home to bring you perfect style tips for achieving down to earth style at home this Autumn.
Desert Plains, @home's Autumn range, encourages you to find your connection to nature with earth-inspired materials, patterns and colours that bring to mind broad open desert lands where sand and sky stretch for miles.
Here are our style tips for reinventing your space and pulling off the earthy look in your home this Autumn:
Combine Earthy Tones & Textures with Ethnic Patterns
Choose varying shades of natural tones and textures for your furniture, cushions, throws and artwork. Introduce ethnic patterns as an eye catching element in your otherwise neutral scene. We love @home's selection of earthy, ethnic carpets and stools.
Shop this earthy Autumn living look here.
Embrace the Warm Combination of Marsala & Rose Gold
Rich, warm and beautifully on-trend – the combination of deep red Marsala with its sophisticated metallic partner, Rose Gold, is a stunning style pairing for creating warmth in your space. Chose a statement centrepiece or a chair or table in Rose Gold and balance it against the grounding effect of a Marsala throw, carpet or cushion.
Shop @home's Marsala and Gold pieces here.
Create a Visual Landscape With Hanging Pendants
Reinvent the landscape of a space by hanging a range of earthy toned pendants over your dining room table or kitchen counter.
Shop @home's hanging light selection here.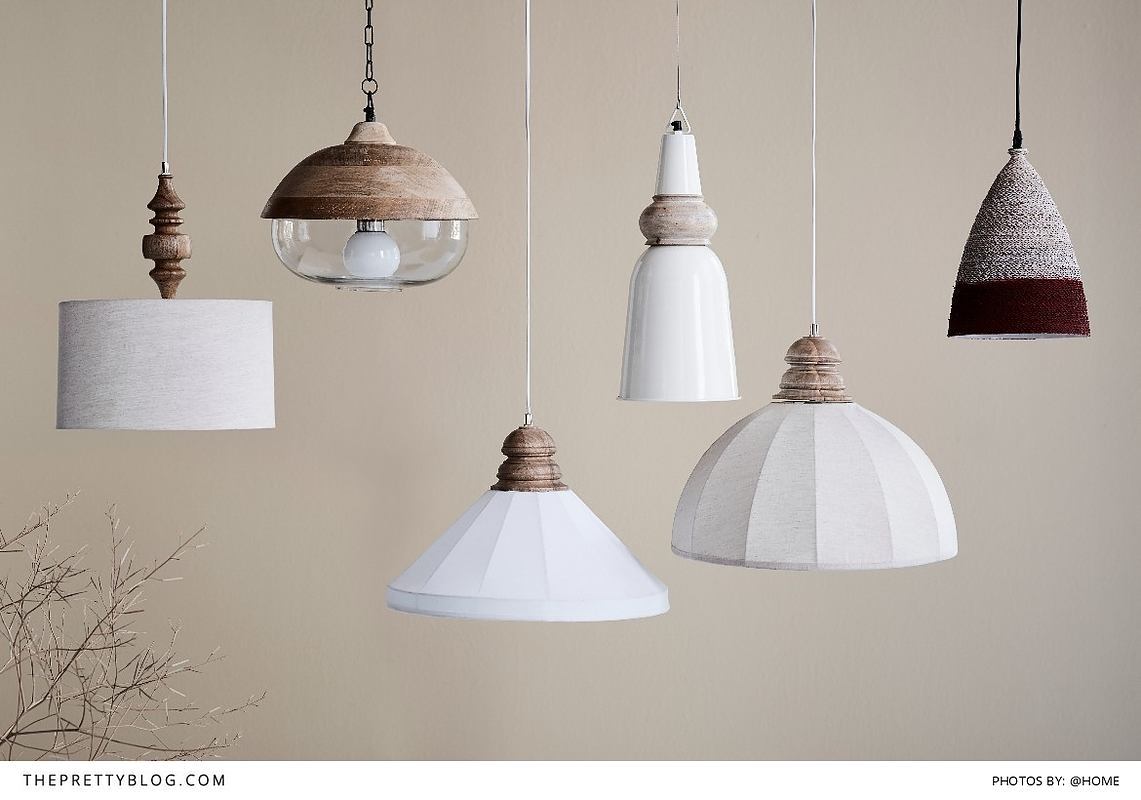 Create an Earthy Bedroom and Bathroom
Autumn is the time to start adding layers to your bedding and stonewashed linen is soft and luxurious but has a comfortable and casual look to it. @home has awesome Autumn bedding to get you feeling earthy coziness.
Give your bathroom a laid back makeover inspired by nature by introducing beautiful bamboo towels, textured mats and rose gold accessories. We love a bathroom accented in greys, so consider a fresh coat of paint or introduce a grey statement piece like @home's Greyton ceramic stool.
Shop @home's full Autumn bathroom range here.
Take Earthy To The Kitchen
You don't get an earthier statement than striking terracotta tableware. This is dining in down to earth style!