It's a well-known fact that The Pretty Blog team loves to travel and see new sights. When the trip is over and we get back to our daily routine, it's nice to look back on the fun memories by scrolling through our Instagram feed. It's often the best souvenir we have of our time spent abroad! So, when we discovered Pix Around, a company that connects us to professional photographers all over the world during our travels, we were even more excited about our next adventures! Seeing as Christine is off to Germany soon, Alecia is exploring the wild woods of Oregon in April and I'll be backpacking my way through eastern Europe later this year, we're keen to have our trips beautifully captured for those wanderlust moments when our lives are back to normal.
Capture your memorable moments
Whether you're travelling alone or as a couple, there will inevitably be more than a few selfies on the trip, as you try and capture a special moment in front of one of the seven natural wonders. It can get tiresome to take turns guarding the bags as the other person strikes a pose and asking passers-by doesn't always work out for the best either. Pix Around solves all these problems and then some! All you have to do is choose your destination and you'll see a list of photographers available in that area. It's as easy as choosing the photography style you like best and getting in touch!
The ideal gift
Pix Around was started when husband and wife team, Alessandro and Francesca, realised how much they enjoyed having their photos professionally captured while on holiday. They realised that other travellers would enjoy it just as much as they did because travelling is the only thing you spend money on that makes you richer. So, whether it's a couple shoot in Rome or a maternity shoot in New York, Pix Around has the answer. If you know someone who would enjoy a friendship shoot or capture their romantic moments whilst on honeymoon, you can gift them with a professional shoot – it's the ultimate surprise!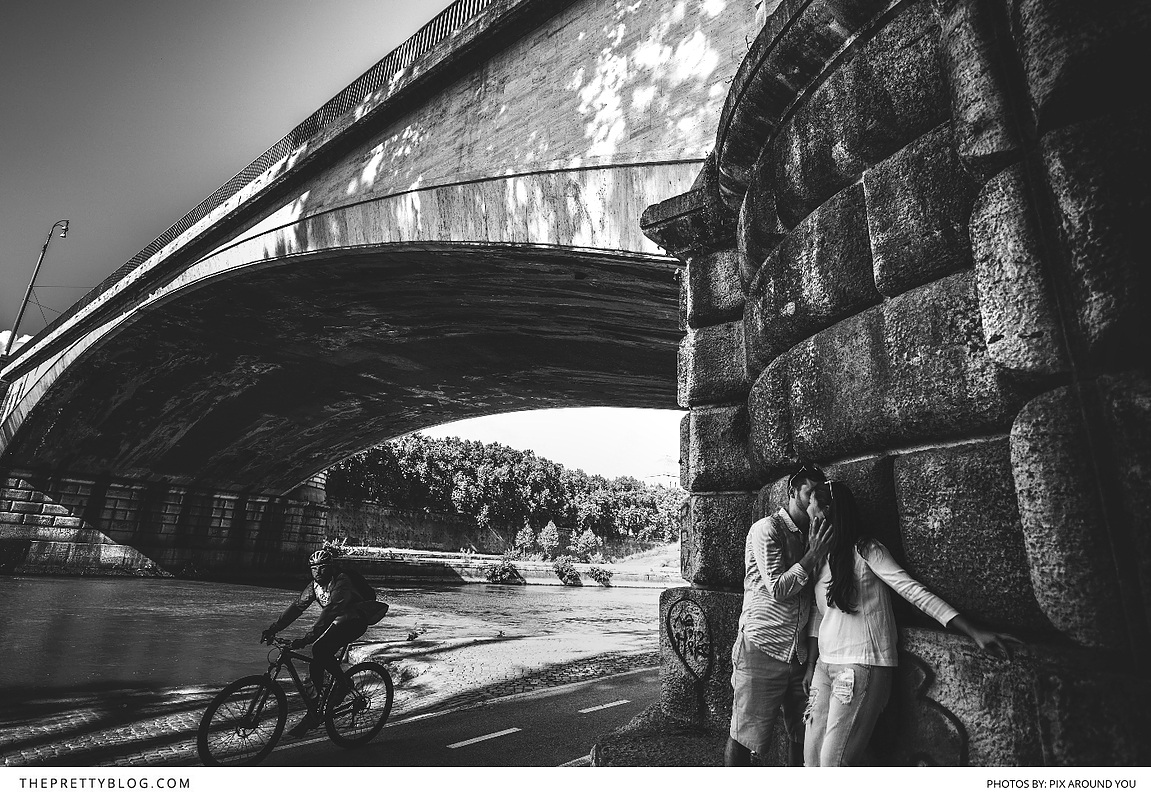 It's a giveaway!
We're so excited about our upcoming trips, we wanted to share the love – so, if you're also planning a fun vacation or are thinking about capturing a special moment (like a surprise proposal!) this is the perfect giveaway! Pix Around is giving away one Ticket To Ride package. This includes an hour photo shoot with 35 digital photos, at any of the Pix Around destinations, to the value of €330. Have a look at their Facebook and Twitter feeds for some inspiration from previous shoots and memorable moments.
Congratulations to Alaisha Maharaj, the lucky winner of this giveaway!
The giveaway has been closed.