Simple, comfortable and sophisticated. These are the first aspects we look for when buying pyjamas. They're what we lounge around on lazy Sunday mornings and relax in after a long day at work. When we discovered BENA Loungewear, we knew we'd found the perfect match. The elegant sleepwear is a hero of slow fashion, soft and silk-like – celebrating the time it took to perfect each garment.
As part of our #UnwrapEarly campaign, BENA is giving readers a 10% discount to make sure everyone is comfy this festive season! Just use the code #UnwrapEarly2016 before 14 December and voilà! We've also collaborated for a big giveaway – you can WIN a pinstripe short pyjama set for yourself and a little one in your life.
About BENA
The business is run by two sisters, Xan and Charlie, who share a love of tailored, classic sleepwear inspired by their gran, who loved lounging in her gorgeous silk pyjamas. BENA uses natural fabrics for their beautiful designs, supporting the local industry by producing all their sleepwear in South Africa.
The Ranges
BENA have recently expanded their brand to include a children's range, which celebrates the simpler styles we knew and loved as kids. They cater for both girls and boys, aged one to four years old and only use 100% natural fabrics, which ensure that their pyjamas are breathable and not harmful to the little one's skin. In addition to the children's range, BENA's maternity wear will ensure every mommy-to-be has something beautiful yet practical to spend long hours with her little one.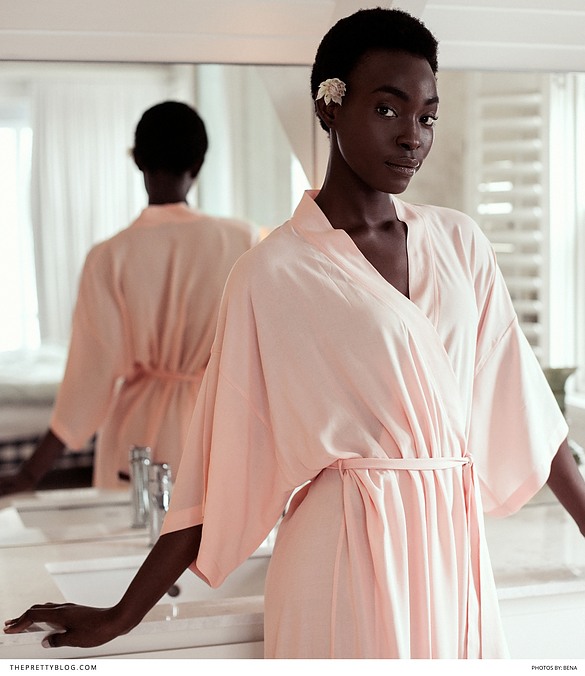 WIN beautiful sleepwear!
Not only are BENA giving you 10% off your favourite set of PJ's, they're also giving away two sets of beautiful sleepwear for both you and a little one. The Classic Short Pyjamas in the Narrow Dobby Stripe is the ideal weekend getaway addition this summer, while their kiddies two-piece pyjama sets are fit for princes or princesses! Enter our #UnwrapEarly competition and make sure to like and follow their Facebook and Instagram for news of other specials or new additions.
When you've entered the BENA giveaway, remember to return to our campaign page and enter the grand giveaway!
The giveaway has been closed.